Conservationist earns his wings
Share - WeChat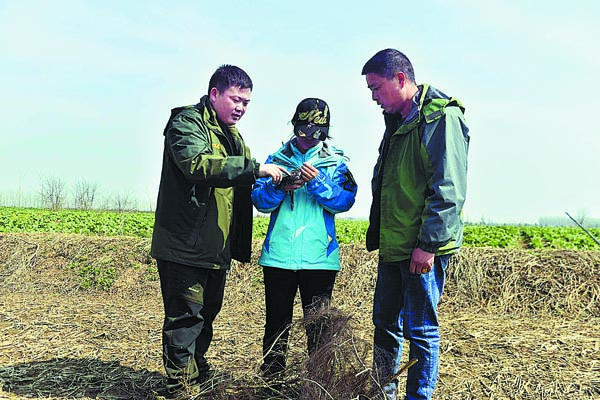 They have worked closely with the local government. "When volunteers find situations they cannot deal with, they send messages to the local bureau. They then receive feedback from the authority, which encourages the volunteers a lot," says Sheng.
"For volunteers who don't receive income or subsidy, they still like to join up, because they feel that they can really play a role in protecting the environment of their hometown," he adds.
Sheng, now working as the secretary-general of the federation, works to coordinate the work of the volunteers. He notes that with the system becoming more mature, it operates well. "We have become an important social force to protect birds in Hunan," says Sheng.
He has witnessed the result of the organization's protective efforts. "In 2012, there were still many people hunting birds with homemade blunderbusses or poison, and now there are fewer such attempts. Much fewer people try to catch birds, and some blinded by greed now resort to less harmful ways like spreading nets and setting traps. Anti-hunting signs have been erected extensively, and local people all know it's illegal to do so," says Sheng.
According to statistics released by the Forestry Department of Hunan province, the number of wintering waterbirds around Dongting Lake reached about 288,000 in 2020, from 184,000 in 2016.
He Jianjun, executive deputy director of the federation, praises Sheng's work. "He manages volunteers, not our employees. That's not easy. He needs to generate a binding force within the group so that volunteers want to be engaged with the cause. He must also consider how his management can help to protect the environment. That means balancing many things."
In recent years, Sheng has also led his team to clamp down on illegal fishing and illegal trade in wild animals, and helped publicize the prosecution of such cases in an effort to enhance people's awareness of protecting the ecosystem.
According to Sheng, many people love fishing. They are allowed to fish with one fishing rod and one fishhook, but sometimes one person uses many rods and hooks to fish, and that is illegal according to a legislation on fishing in the drainage area of Yangtze River released by the Standing Committee of Hunan Provincial People's Congress on Dec 3.
The federation prosecuted three people who caught more than 900 kilograms of fish in Xiangjiang River during the closed fishing season between September 2020 and February last year. After weighing the harm on the local ecosystem, they received a suspended sentence of more than a year in prison and were ordered by the court to supply 10 tons of young fish to the river and hand over the income generated by their illegal actions.
Most Popular