For orange growers, villagers, digitalization pays dividends
Share - WeChat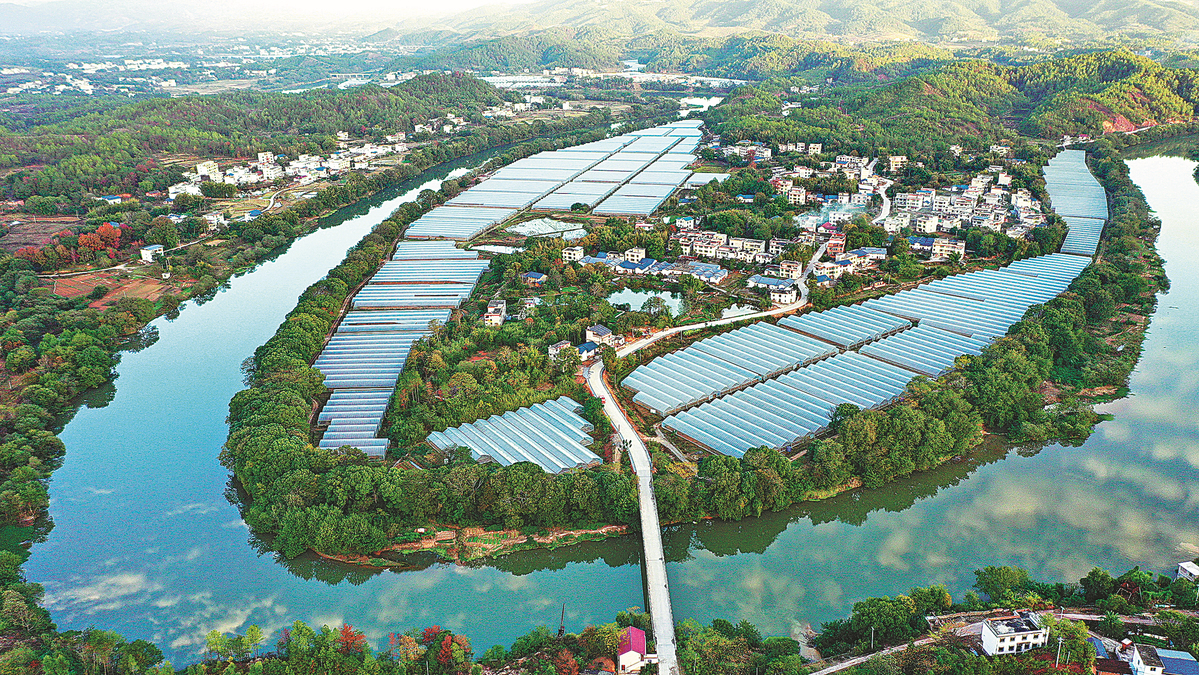 Technology is aiding rural areas, especially in terms of business and governance. Sun Shangwu and Yang Zekun report from Huichang, Jiangxi province.
Although digital farming equipment has been installed in his navel orange orchards to monitor the growth of the fruit, Wu Chengxiao still gets up at around 6 am each day to inspect the plants, just as he used to do.
Over the 40 years he has spent growing oranges, Wu, 55, relied on his instincts as he weeded and pruned plants and sprayed for pests.
Now, he and his wife, Wang Qiongfang, are enjoying new technologies that allow them to monitor soil, fruit growth and the number of pests, and that give them precise advice to tackle emerging problems.
Wang said digitalization has benefited their business, especially when it comes to marketing and monitoring.
"The rapid development of e-commerce and digital farming has helped us a lot," she said. "I can see problems with diseases and pests in the orchards by following an app connected to the farming system, and then take specific measures."
She added that the technologies are helping them avoid the old, wasteful practice of applying fertilizer and spraying pesticides indiscriminately.
"We used to carry a 25-kilogram tank to spray pesticides for days to prevent pests and diseases in orchards. Especially in summer, the braces we wore on our shoulders to carry the spray would cut into our skin, and the slightest touch on a wound would cause pain," she said.