Hotan-Ruoqiang railway completes loop line
Share - WeChat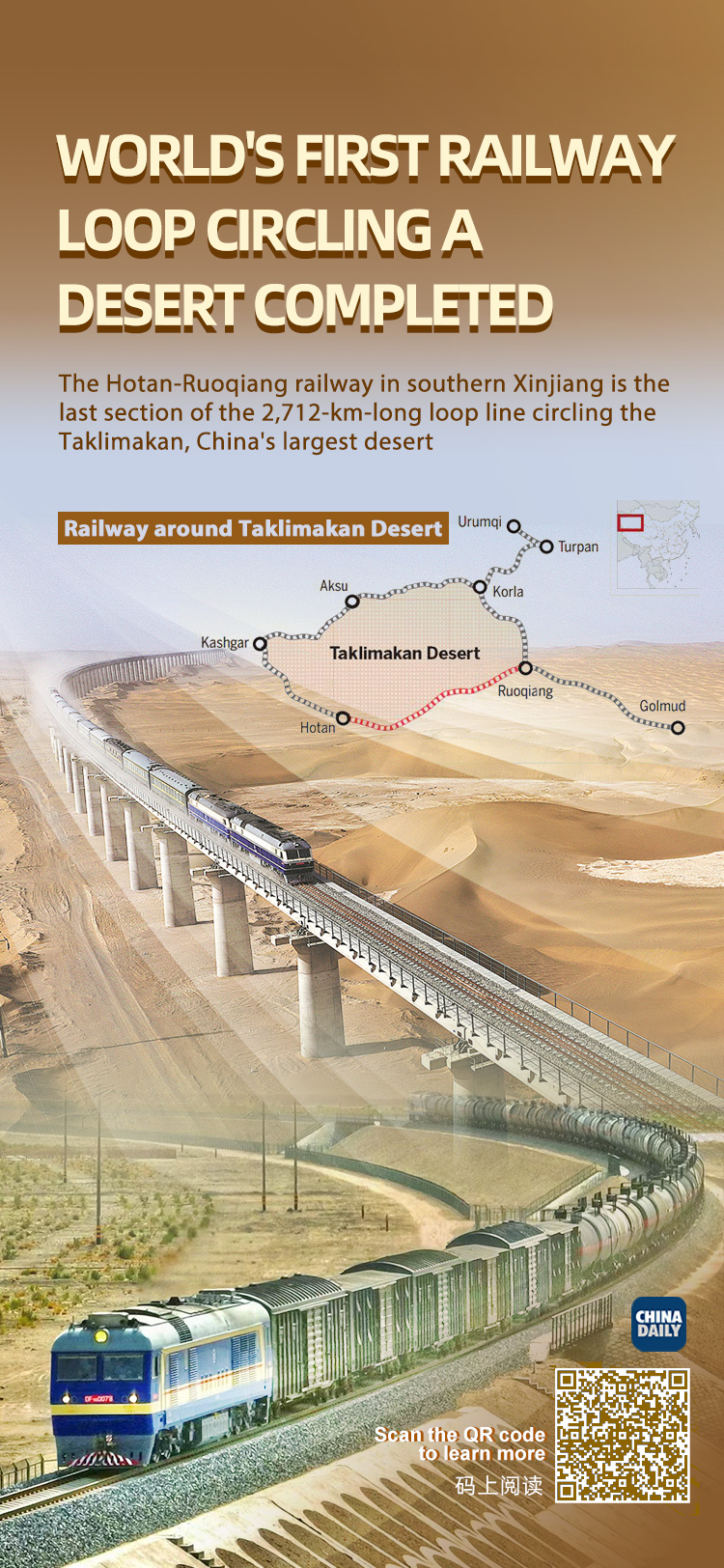 A new railway opened on Thursday in Northwest China's Xinjiang Uygur autonomous region, forming the world's first railway loop circling a desert.
The 825-kilometer line, linking the city of Hotan with the county of Ruoqiang in the Bayingolin Mongol autonomous prefecture, is on the southern edge of the Taklimakan Desert.
The line, with a designed speed of 120 km/h, connects to the Korla-Kashgar, Kashgar-Hotan and Golmud-Korla railways, forming a 2,712-km-long loop line circling the Taklimakan.
The line has 22 stations, half of which provide passenger service. The journey from Hotan to Ruoqiang now takes about 11-and-a-half hours.
The loop line passes five prefecture-level regions in Xinjiang and connects to the Golmud-Korla railway, which links the city of Golmud in Qinghai province and the city of Korla in Xinjiang. This is the third railway linking Xinjiang with other parts of China.
The line brings railway service to some new places in southern Xinjiang, boosting socioeconomic development and promoting rural vitalization in the region.
About 65 percent of the new line-534 km-is in the sand and storm zone, which made construction tremendously difficult.
Construction, which began in 2018, used a method of prefabricating 434 bridge piers and then assembling them on site.