US urges firms to buy Russian fertilizer: report
Share - WeChat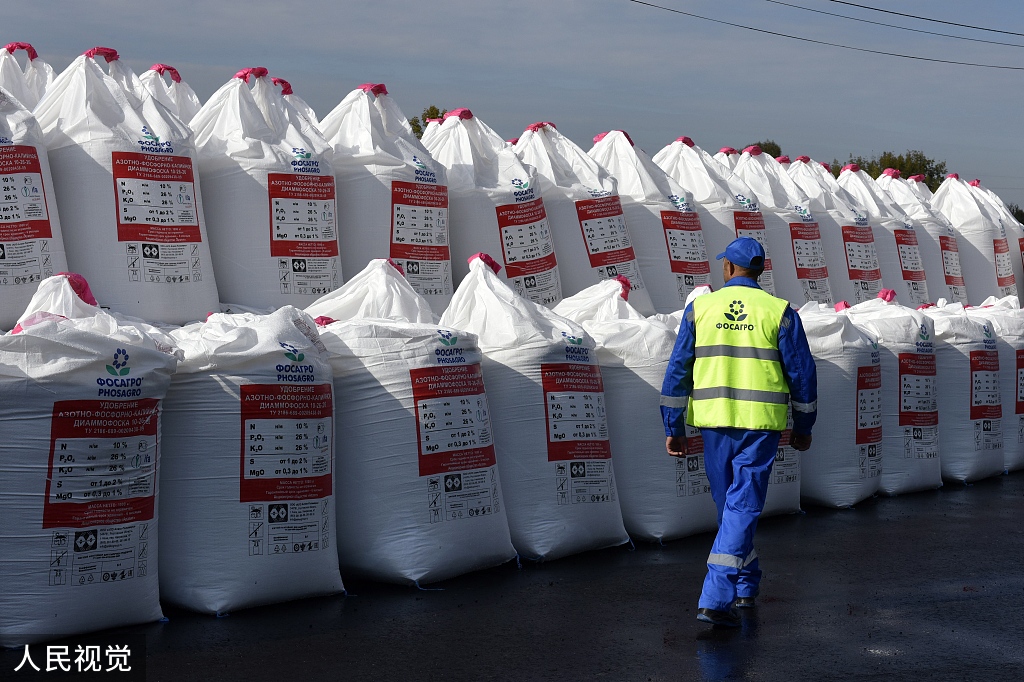 The US government is quietly encouraging companies to make more Russian fertilizer deals, according to people familiar with the matter, while sanctions concerns have created a supply shortage and pushed up global food costs, Bloomberg reported.
The move is part of negotiations involving the United Nations underway to expand supplies of fertilizer, grain and other agricultural products from Russia and Ukraine.
The challenge Washington and its allies face is that they try to put more pressure on Moscow but at the same time try to reduce collateral damage on the global economy. The economy is heavily dependent on commodity supplies from Russia, including natural gas, oil, fertilizers, and grain, all of which have seen a rise in prices since the Russia-Ukraine conflict began, said the report.
Russia is a key fertilizer exporter and accounted for almost a fifth of 2021 fertilizer exports, which have fallen 24 percent this year, per the report.
US and European officials have accused Russia of using food as a weapon to block Ukrainian exports. Moscow denies and blames the shipment disruptions as a result of sanctions imposed by the US and its allies.
The US and EU have added exemptions to the ban on doing business with Russia to allow the fertilizer trade. However, many shippers, banks and insurance companies have been wary of such deals, fearing they could inadvertently fall foul of the sanctions. US officials have been surprised by the degree of caution, who appear to be caught in a paradoxical position in finding ways to encourage them.
Earlier this month, the US sent a representative to UN-led meetings in Moscow on supply issues, according to an anonymous source. A shortage of fertilizer this year could also affect next year's crops. The White House did not immediately respond to a request for comment.
Russia has called on the US to assure its fertilizer and grain buyers and shippers that they would not be subject to sanctions.
"For Russia, it's really important that US authorities send a clear signal that these deals are permitted and in the interest of global food security and they shouldn't refuse to carry them out," said Ivan Timofeev, a sanctions specialist at the Russian International Affairs Council.