Return of the wild
Share - WeChat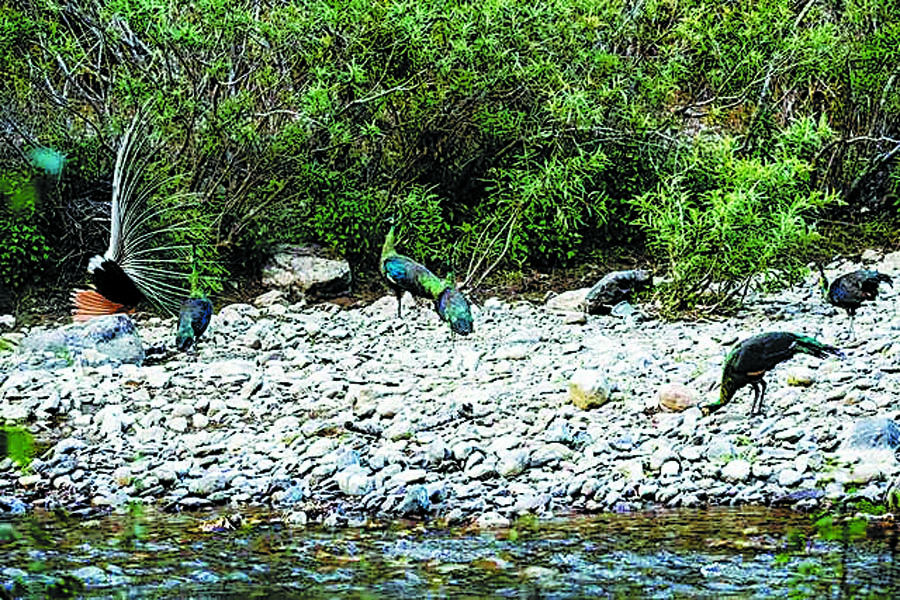 Parade of peacocks
Green peacocks are another endangered species. There are about 600 nationwide, about half that number inhabit Chuxiong prefecture in Southwest China's Yunnan province.
Since 2016, the local government has strengthened protection of green peacocks by closing hydro-power stations in the natural protection area and shifting improper power lines from it, which made it possible for the population of green peacocks to grow. Increasingly the monitoring cameras inside the protection area have captured images of green peacocks playing in groups or with other animals.
Zhao Tongrong, a 49-year-old local villager as well as green peacock protection staff member, said that during his childhood he often saw green peacocks eating grain in the fields, but they had disappeared for decades. In recent years, however, he has often seen green peacocks walking on the stony beaches during his inspection tours.