COVID-19 brings logistics rethink in Hong Kong
Share - WeChat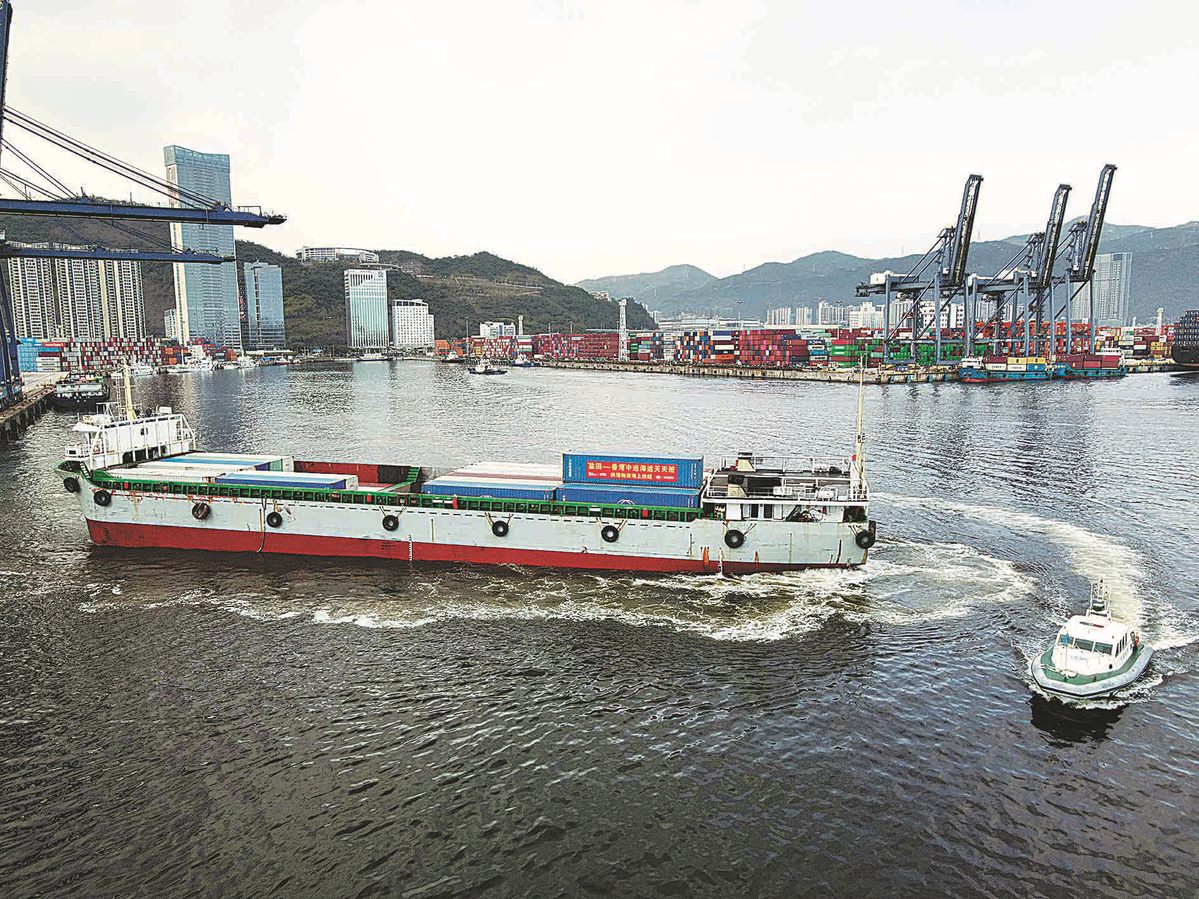 New solution
Collin Wong Wai-hung, associate professor in the department of supply chain and information management at Hang Seng University, believes that synergy with mainland cities in the Greater Bay Area may offer alternatives for the flow of goods in this area, lifting Hong Kong out of its logistics crisis.
In February, the Hong Kong government announced the establishment of a logistics park in Dongguan, a manufacturing hub in Guangdong. The park will enable mainland cargo to receive security screening in advance, before goods are directly transported to Hong Kong International Airport by water and then flown to overseas destinations. Cargo can also be imported to the mainland under this system.
Collin Wong said the park will offer a new solution for logistics operators, adding that it is also an example of how Hong Kong and mainland cities complement each other.
Labor costs are high in Hong Kong, and there is limited availability of land, she said. If work requiring intensive manpower and large areas of land can be relocated to the mainland, Hong Kong could give full play to its strengths in traffic networks and fast customs clearance.
The Hong Kong-Zhuhai-Macao Bridge could play a bigger role in cross-border transportation, she said. If more trucks are allowed to use the bridge and tolls are reduced, additional goods from the west bank of the Pearl River estuary will benefit from this, she said, adding that this will further enhance Hong Kong's role as a regional logistics hub.
An aging workforce poses another potential threat to cross-border transportation. Official statistics show that in 2017, over 80 percent of Hong Kong's cross-border container drivers were older than 50.
Andrew Yuen Chi-lok, a senior lecturer at the Chinese University of Hong Kong's Business School, suggested that to reduce reliance on manpower, the city could promote robots and transportation automation technologies.
Citing Hong Kong airport as an example, he said it used to rely on large numbers of people to transfer passengers' luggage, but this process is now largely automated, requiring just a few operators.
Wong, the associate professor, said the development of driverless technology could provide a solution for cross-border freight companies, who also need to think about ways to upgrade their operations with technologies such as smartphone apps.
The taxi industry uses ride-hailing apps to improve drivers' efficiency, and technology companies could also develop apps to help truck drivers, she added.
On the other hand, she said small and medium-size companies may not be able to afford to upgrade technology, so the authorities need to help them meet future challenges-not only by providing financial support, but also assisting them to draw up tailor-made upgrading plans.
Although road transportation is vulnerable to drivers being unable to work after they become infected, and to other anti-pandemic restrictions, Wong said Hong Kong's dependence on such transportation is unlikely to change in the short term.
She added that it is optimistic to expect the crisis to ease gradually, as Hong Kong's vaccination rate is increasing and the authorities are becoming more experienced in organizing cargo transportation amid the pandemic.