COVID-19 brings logistics rethink in Hong Kong
Share - WeChat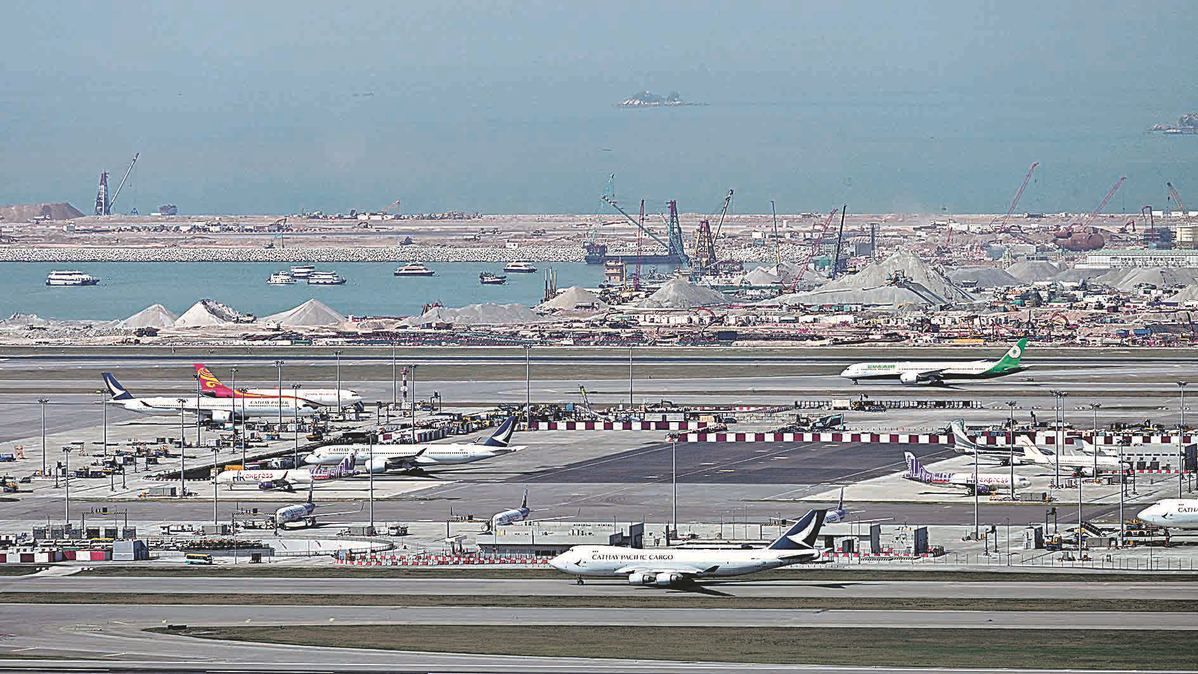 Busy flights
Since February, shippers and freight forwarders in the Guangdong-Hong Kong-Macao Greater Bay Area have been concerned about COVID-19 disruptions to cross-border land transportation and the possible impact on supply chains.
The pandemic limited the flow of people, but increased the movement of goods at Hong Kong International Airport, or HKIA, one of the world's busiest in terms of cargo transportation.
According to statistics from the airport, in 2019, a total of 4.81 million metric tons of cargo was handled at the facility. The number fell slightly to 4.47 million tons in 2020, before rising to about 5.03 million tons last year.
William Chan Kit, director of government and public affairs at Hong Kong Air Cargo, said global demand for cargo transportation has not ceased during the pandemic. As passenger flights were reduced, cargo planes became busier at the airport, he said.
But air cargo has been hit by reduced land transportation services. HKIA data show that in March, the airport handled 352,000 tons of cargo, down from 397,000 tons in March last year, and from 432,000 tons in March 2019.
Michael Wong Pang, who runs a logistics company in Shenzhen that exports electronic products made on the mainland to clients in Western Europe and Southeast Asia via Hong Kong airport, said, "The situation was terrible."
He added that many cross-border truck drivers were unable to work due to the Omicron outbreak and tightened anti-pandemic measures, leaving his cargo stranded in Shenzhen.
To ensure supplies of medical items and other daily necessities-including fresh food-to Hong Kong, the city and Guangdong authorities opened express marine transportation services at the end of February to reduce the pressure on land routes.
This special arrangement meant that Wong was able to ship a small number of goods to Hong Kong by barge.
He said these goods had to wait two to three days to be shipped, adding that more time is being spent on loading and unloading because ports lack sufficient facilities and manpower to handle goods.
In addition, goods still need to be trucked in and out of ports, further raising transportation costs, he said.
Frankie Tam Kai-wa, general manager for the South China region at a logistics company that transports mainland products to customers in Central and South America, said more than 10 percent of goods destined for export through Hong Kong had been diverted to mainland airports in recent months.
He added that some clients are also considering exporting 20 percent to 30 percent of goods via airports in Guangzhou and Shenzhen in the next few years in response to vulnerable mainland-Hong Kong land transportation services.