21 killed in Texas school shooting; gunman dead
Share - WeChat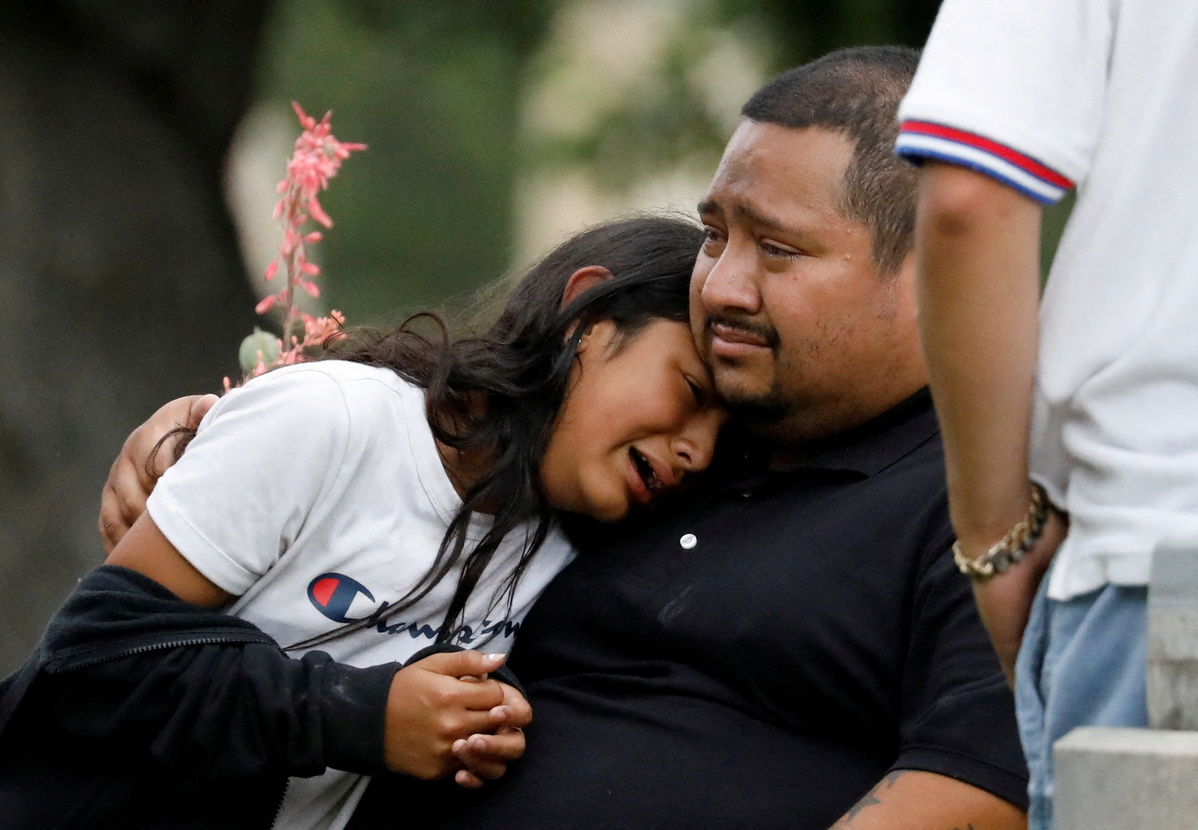 Latest developments:
- Texas school shooting kills 19 children, 2 adults
- The 18-year-old suspect, a local resident and a US citizen, is also dead
- Following the shooting, US President Joe Biden addresses nation saying "These kinds of mass shootings rarely happen anywhere else in the world."
- UN Secretary-General Antonio Guterres is deeply shocked and saddened by the heinous mass shooting
Nineteen children and two adults were killed Tuesday morning at a Texas elementary school by an 18-year-old gunman who was killed by responding officers at the scene, state officials said.
The shooting was at Robb Elementary School in Uvalde, a town of about 16,000 people and about 85 miles (135 kilometers) west of San Antonio.
Governor Greg Abbott said the gunman — identified by authorities as Salvador Ramos — was a student at Uvalde High School. Abbott said the gunman had a handgun and also possibly a rifle.
"He shot and killed, horrifically, incomprehensibly, 14 students and a teacher," said the governor before the higher death toll was announced, adding that two officers were shot and wounded but were expected to survive.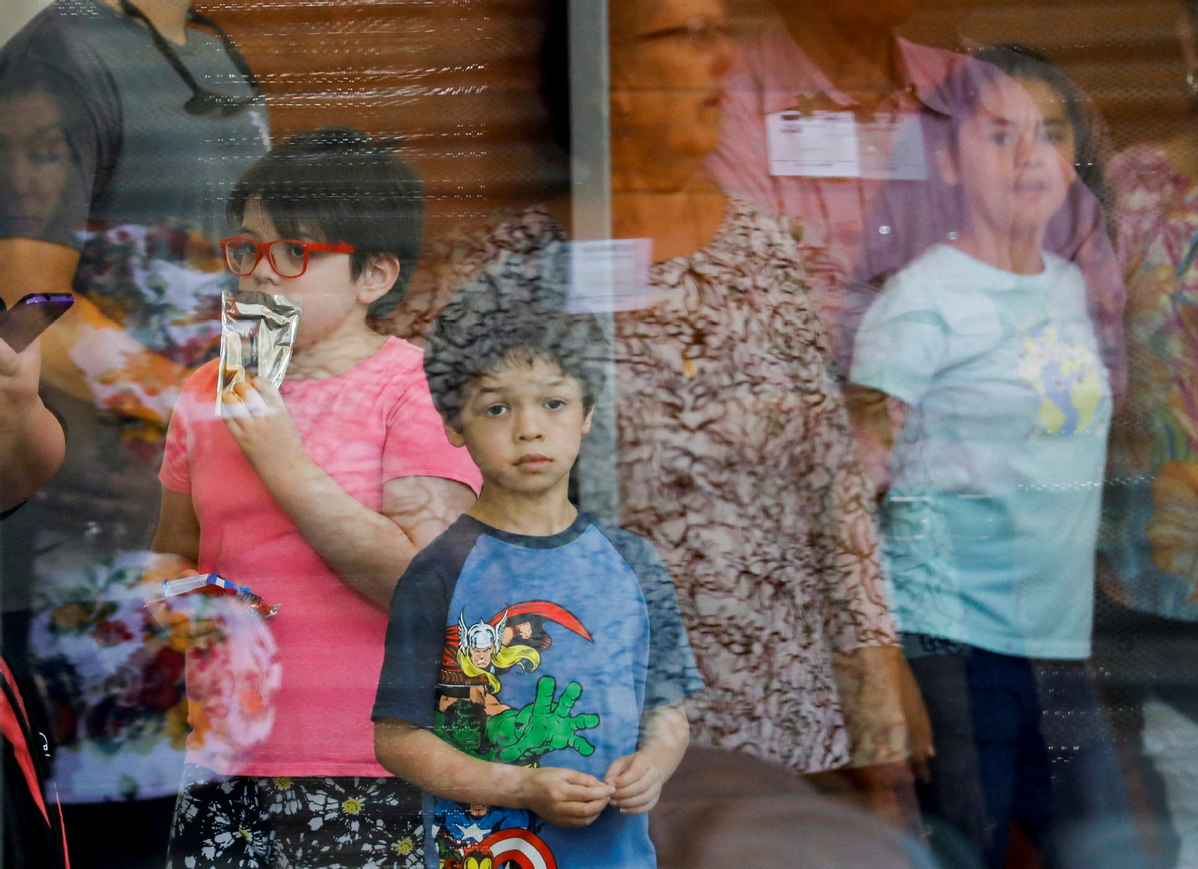 State Senator Roland Gutierrez, who reported the latest death toll, said he was briefed by state police on the fatalities, according to The Associated Press, although it was not immediately clear whether that number included the assailant.
In an emotional televised address from the White House, US President Joe Biden said, "To lose a child is like having a piece of your soul ripped away." He asked, "Where in God's name is our backbone?" when it comes to addressing gun violence, noting that no other countries have such mass shootings. "We have to act."
"When parents drop their kids off at school, they have every expectation to know that they're going to be able to pick their child up when that school day ends. And there are families who are in mourning right now," Abbott said. "The state of Texas is in mourning with them for the reality that these parents are not going to be able to pick up their children."
The suspect also allegedly shot his grandmother before entering the school, Abbott said. The governor didn't say anything further about her condition.
"At this point, the investigation is leading to tell us that the suspect did act alone during this heinous crime," said Pete Arredondo, the chief of police for the Uvalde Consolidated Independent School District.
Uvalde Memorial Hospital had said 15 students were being treated in the hospital's emergency department. Two patients were transferred to San Antonio for treatment, while a third was pending transfer, the hospital said. A 45-year-old was also hospitalized after getting grazed by a bullet, the hospital said.