21 killed in Texas school shooting; gunman dead
Share - WeChat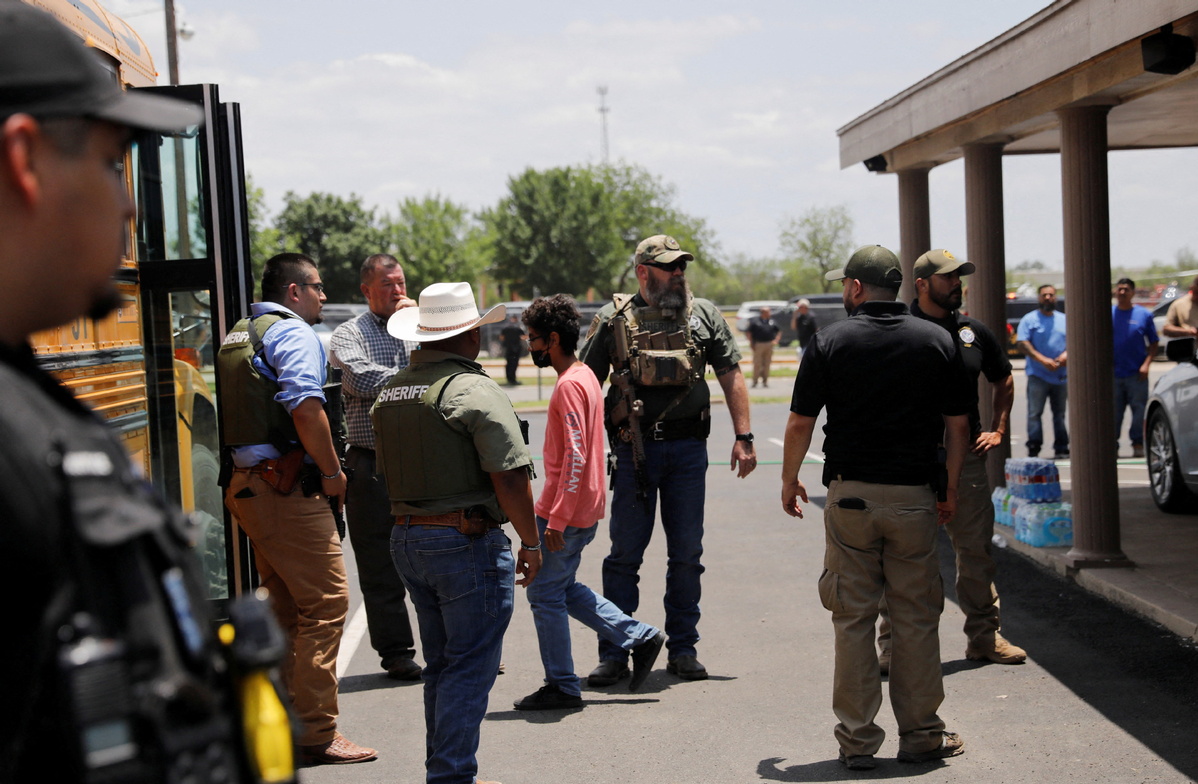 It is the deadliest school shooting in Texas history and occurred four years after a gunman fatally shot 10 people at Santa Fe High School in the Houston area.
It was at least the 30th shooting at a K-12 school in 2022. Excluding Tuesday's shooting, so far in 2022 there have been at least 38 shootings in K-12 schools, colleges and universities, resulting in at least 10 deaths and 51 injuries, according to CNN.
Abbott is a staunch gun rights defendant, and the state passed a law last June to allow Texans to carry handguns without a license or training. The law took effect in September 2021.
The Texas shooting comes less than two weeks after 10 people, all African Americans, were killed at a Buffalo, New York, grocery store by a white gunman who was taken into custody. Three people were wounded, one of them black and two white, in what officials have described as a hate crime.
It occurred one day after the FBI released a report that showed active-shooter incidents in the US increased by more than 50 percent in 2021, and they took the lives of 103 people, nearly triple from the previous year.
Federal authorities define an active shooter as an "individual actively engaged in killing or attempting to kill people in a confined or populated area". The report excluded cases caused by gang violence, self-defense or "contained residential or domestic disputes".
Until Tuesday's shooting in Texas, the upstate New York shooting rampage was the 198th mass shooting this year, according to the Gun Violence Archive (GVA), an independent data collection organization. As of Tuesday, there have been 211 mass shootings in the US, leaving more than 220 people dead and 897 injured, according to the GVA.
The number of mass shootings in 2022 averages out to about 11 such attacks a week, according to the GVA. The group defines a mass shooting as an incident in which four or more people are shot or killed, excluding the shooter.