Hainan's farmland mixes Red heritage with green tourism
Share - WeChat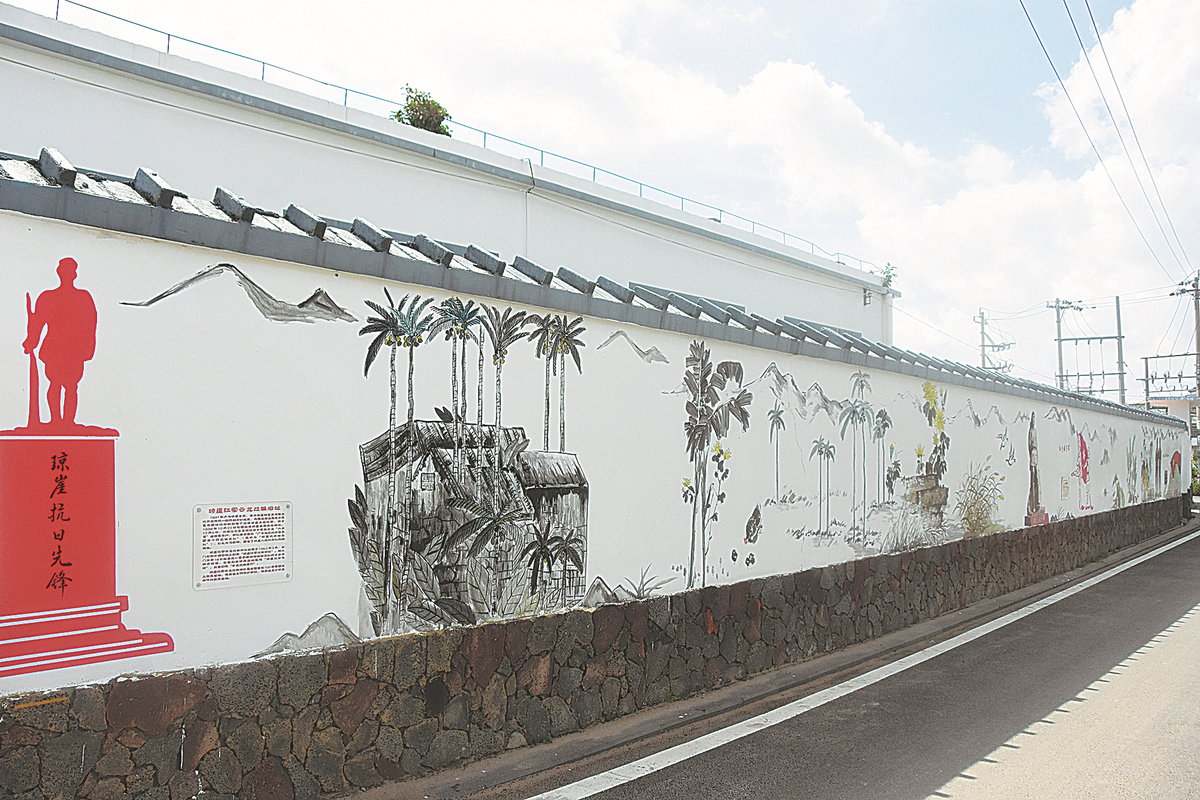 The village's efforts to create a Red tourism and patriotic education center have made encouraging strides, with Red billboards erected at key locations to help increase the sense of honor and pride of Party members and the public, and enhance the village's initiative to make more progress.
"Zhongkai is beautiful, and we are happy to live here," said Wang Danling, a schoolgirl. "The 100-meter-long scroll painted on our primary school wall that tells the stories of Chinese revolutionaries is very impressive. Through the murals, we have learned a lot about the revolutionary history of Hainan, and we are very proud of its heroes."
Thanks to its location and special role in Hainan's revolutionary history, Zhongkai has been integrated into the countryside program of Jiangdong New Area, which covers 298 sq km, and has been functionally positioned as a garden for international exchange. It will demonstrate the green approach toward integrating urban and rural development and lifestyles in Hainan, which seeks to become an important center of reform and opening up, according to local officials.