More antimonopoly efforts poised for better biz future
Share - WeChat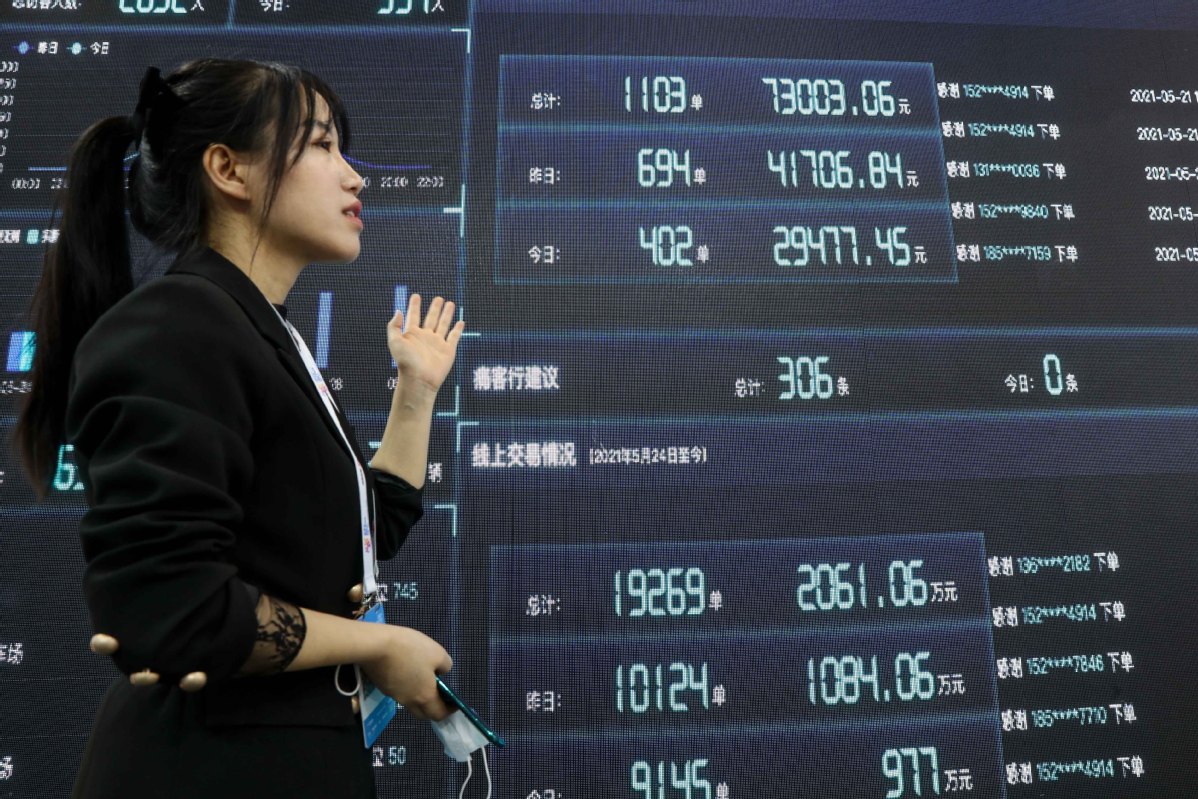 China's efforts in building a unified national market will greatly break down current monopolies, both administrative and corporate, and further drive the smooth flow of resources and factors in the domestic market for higher-quality development, according to industry experts.
"Behind the logic of building a unified national market is strengthening antimonopoly efforts in removing local and regional protectionism, which has been a key bottleneck hindering the formation of a fair and open market environment," said Liu Xu, a senior research fellow at the National Strategy Institute at Tsinghua University in Beijing.
The move comes at a time when the global economy is struggling amid the COVID-19 pandemic. The changing geopolitical environment and growing trade protectionism add complexities to the economic development of countries, Liu said.
"China already stands at the forefront of the global stage in terms of scale, but faces problems as 'big, but not strong'. It is a must-solve problem, especially amid the abovementioned changing environment," he said.
"It is expected that the country can break 'invisible walls' that block the functioning of a smooth market, which mainly include local protectionism, improper administrative interference as well as corporate monopolies," he added.
In April, China issued a guideline to accelerate the establishment of a unified domestic market that is highly efficient, rules-based, fair for competition and open.
It said that the move is to promote the efficient circulation and expansion of the domestic market and foster a stable, fair, transparent and predictable business environment.
As part of the efforts, the guideline said that building a unified domestic market is to drive the Chinese market from big to strong and make China an even bigger magnet for global companies and investors.
"Previously, local protectionism has always been hard to guard against. For example, services provided by local companies tend to be used during government procurement. Also, taxi companies preferentially purchase products from local car firms," said Tang Dajie, secretary of Chinese enterprise research at the Competitive Enterprise Institute.
In March and April, a group of municipalities and provinces, including Tianjin, Chongqing, Gansu, Shanxi, Hubei and Fujian, launched specialized actions to curb any abuse of administrative power.
Such moves focus on areas including education, healthcare, engineering and construction, public utilities, transportation, insurance, government procurement and bidding.
"Many local protectionism behaviors are implicit, meaning that even policymakers don't realize that some policies may lead to a certain degree of protection for local companies," he said.
The newly released guideline also highlighted the importance of preventing data monopoly, saying that the country will work to develop a unified domestic market of productivity factors and resources including data, land, labor, capital, technology, energy and the environment.
The country will prevent platform enterprises from utilizing data, algorithms and other technical means to hinder competition and further crackdown on unfair competition in new business forms such as platforms and sharing economy, it said.
"It is especially important when China is accelerating informatization and calling for continuous breakthroughs in technologies such as chips and operating systems. Without proper data flows, companies cannot foster further technological innovations," said Yi Tong, a senior researcher at the Beijing Academy of Science and Technology.
Currently, most of the leading companies or platforms, especially from the internet sector, have cultivated a massive chunk of users and enjoy a sort of monopoly in data collection and use. There are no clear rules on data circulation, and the existing laws are not enough for proper utilization of data and curbing monopolies, she said.
"The value of data cannot be maximized if a certain company uses it exclusively. Data from various departments, fields and industries need to be fully combined and correlated," she said.
According to Yi, such a policy will help China to gain an edge in global competitiveness, especially as economies like the United States and Europe have already started to leverage their data.