Marvelous mothers
Share - WeChat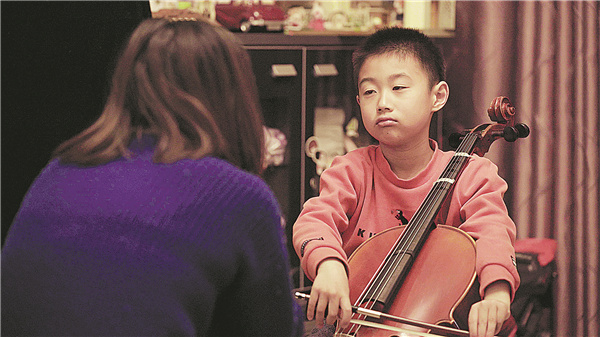 This model-pushing children to a higher level while not neglecting the tender side as a mother-can also be seen in another two tales about Shen Rujia, a Shanghai native and internet influencer who writes popular parenting articles, and Xiu Wei, a Fujian woman who is married to a Singaporean.
On Shen's WeChat account, the mother writes about her life of being a typical "helicopter parent", who spends every night sitting with her primary-school son to see that all routine "tasks" are done. The list ranges from extra homework in subjects like math and English to practicing a musical instrument.
Xiu's example is a reflection of the stressful parental life amid Singapore's elite education. She now lives in Singapore as a technology company employee and part-time piano teacher. Xiu wishes that her 9-year-old daughter joins the Singapore Chinese Orchestra in the future.
To pursue the goal, the girl spends a lot of her after-school time practicing the piano and erhu, a Chinese two-stringed bowed musical instrument, aside from academic tuition and exercises.
Despite such parenting patterns, there are concerns if the children are put under too much pressure. All the episodes of the series, shot for around one year, also reveal that the mothers have sought to balance between pushing studies and maintaining a harmonious relationship with the children.
Jiang says she once thought it might be difficult to persuade families to be on camera, with their most private moments. But she was surprised to find that most mothers her team contacted agreed on the shooting, because they want to get feedback of their parenting methods from the audience.
Most Popular