Marvelous mothers
Share - WeChat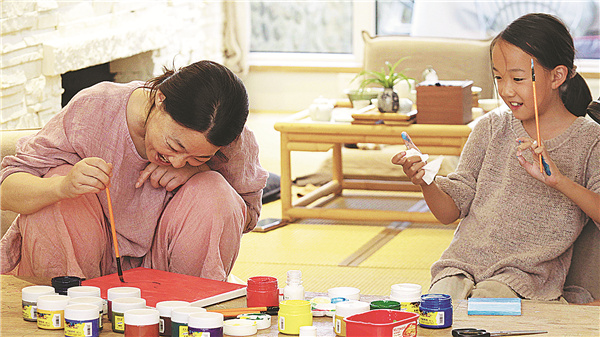 The words from over 2,000 years ago have empowered generations of Chinese to confront challenges on their way to fulfilling their dreams. As a mother of two children, the words resonated with Jiang, and she found its enduring impact reflected on some of the mothers featured in the documentary.
Perhaps easily reminding the audience of Olympic gold medalist Gu Ailing, also known as Eileen Gu, who has been trained on ice from a young age, the first episode turns the lens to Jasmine, a 6-year-old girl who started learning figure skating at the age of 4 and spends six days a week training in a sports center about 100 kilometers from her home in Los Angeles.
Her mother, a native of Changchun, Jilin province, went to the US at 24. Educated in UCLA in the US and Oxford in Britain, the woman with two master's degrees in education is tailoring an unconventional life path for her young daughter, wishing that she might compete in the Olympics in the future.
Aside from the intensive training, Jasmine also takes after-school academic lessons from Chinese online tutoring services and shoots some advertisement flicks arranged by a US acting agency.
"I believe the mother also wants to change stereotypes of overseas Chinese who were once believed to be only good in studies. Interestingly, the audience can see she is clear about playing two 'roles' in her daughter's life-a strict coach when pushing Jasmine to train and a caring mother while not involved in sports," says Jiang, the director.
Most Popular