A grain of truth?
Share - WeChat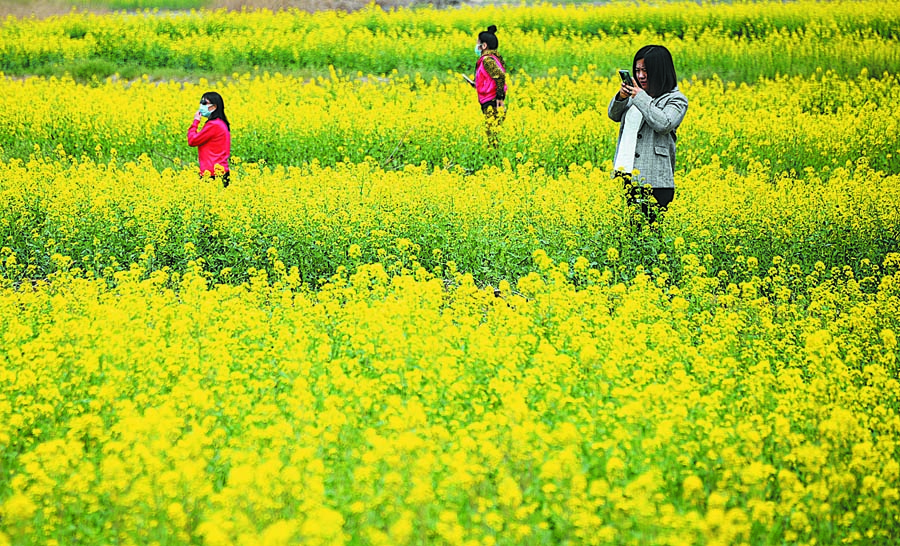 In Baishui county, which according to a popular legend, is Cang Jie's birthplace, a set of nine rituals has been established as the highest level of tribute to the mythological figure, including the ringing of bells, presenting offerings of food and alcohol, as well as traditional music and poetry performances.
Because of the legend, April 20 has been designated as the annual UN Chinese Language Day since 2010 by the United Nations' Department of Public Information. It is roughly around the Grain Rain day, which falls between April 19-21.
At this year's two sessions, Wang Yongchao, deputy to the National People's Congress and director of Guanzhong Folk Art Museum in Xi'an, Shaanxi province, put forward a motion to set up a Chinese language festival on the Grain Rain day each year.
Wang says that he has witnessed an increasing amount of varied folk events to honor the contribution of Cang Jie every year in the build-up to Grain Rain, and the Chinese language becoming more influential in the international arena.
"Chinese characters are a treasure of the thousands of years of Chinese culture, the spiritual homeland of Chinese people, and an important symbol of cultural identity," Wang says.