24 Solar Terms: 8 things you may not know about Clear and Bright
Share - WeChat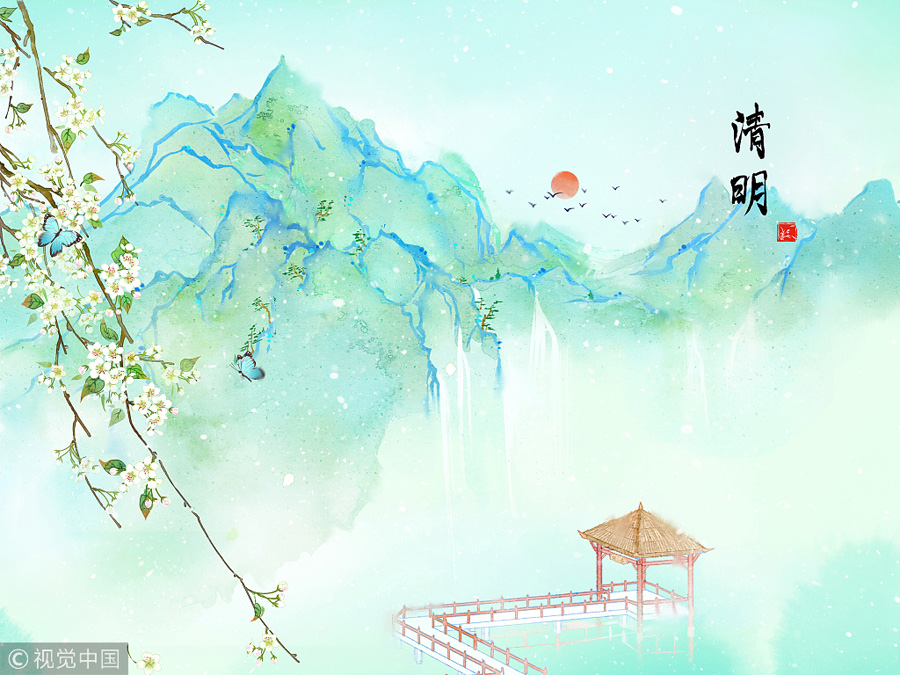 The traditional Chinese lunar calendar divides the year into 24 solar terms. Clear and Bright (Chinese: 清明), the 5th solar term, starts this year on Apr 5 and ends on Apr 20.
Of all the 24 solar terms, Clear and Bright is the only one whose first day is also a traditional Chinese festival, Qingming Festival or Tomb-Sweeping Day. The words "clear" and "bright" describe the weather during this period. Temperatures begin to rise and rainfall increases, making it a crucial time for plowing and sowing in the spring.
Here are 8 things you may not know about Clear and Bright.