A grain of truth?
Share - WeChat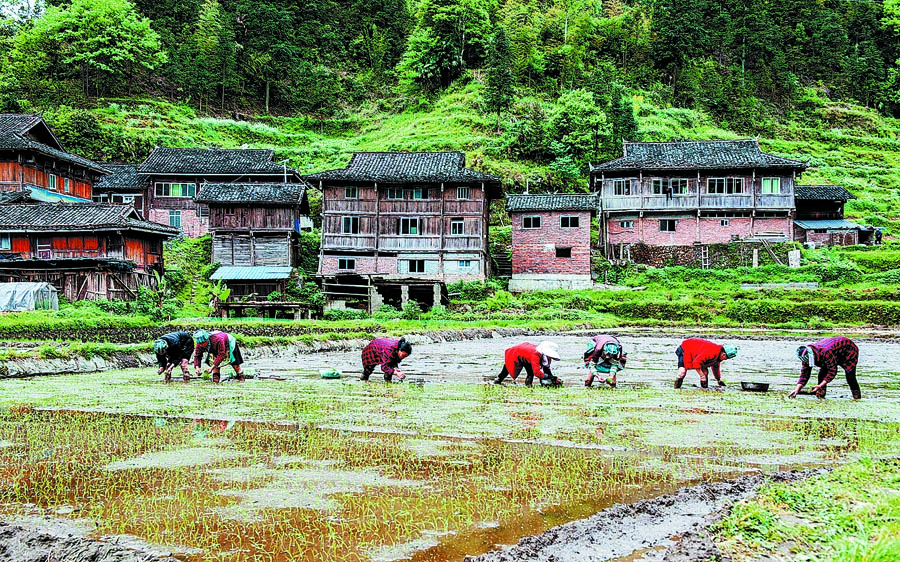 Prior to 2500 BC, in order to keep records more efficiently and accurately, Cang Jie originated a set of characters from observing the tracks of birds and mammals. After his groundbreaking invention, grains started to pour down from the sky.
Though it remains to be evidenced whether the story of Cang Jie bears any grain of truth, the Grain Rain day became a day to honor Cang Jie and the invention of the Chinese language. For thousands of years, in certain regions of China, such as Shaanxi and Henan provinces, locals will visit Cang Jie's temples to offer sacrifices and burn incense, and ceremonies of varying scale are held to pay tribute to him.
According to Yan, Luonan and Baishui counties in Shaanxi province were important locations associated with Cang Jie, and both places would host grand commemorative ceremonies with similar yet characteristic rituals around the Grain Rain day each year.
"According to historical records, the Luonan county magistrate Wang Senwen, during the reign of Emperor Daoguang (1821-50) of the Qing Dynasty (1644-1911), put up a memorial tablet marking the location where Cang Jie created the first 28 pictographic characters. This tablet is now preserved inside the Luonan county museum. In 1877, the county's government built a shrine in honor of Cang Jie and first started hosting official ceremonies in commemoration of him," Yan says.
"Today, the public ceremony has been further upgraded. It is now a grand and solemn event that promotes Chinese language and culture. Apart from this, Luonan county has also started a Cang Jie cultural and tourism festival that encourages the local tourism development."