Great Wall holds a collage of scenery
Share - WeChat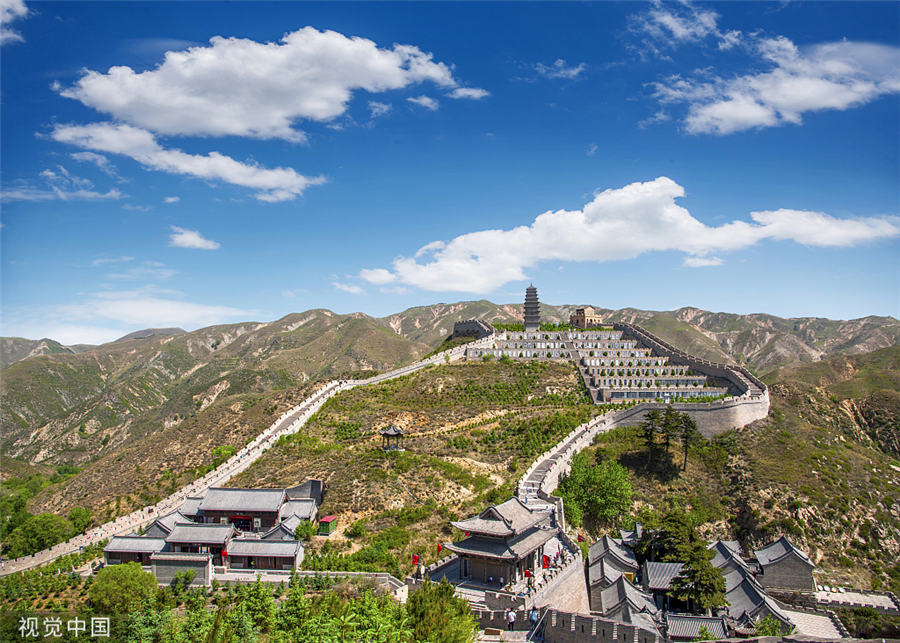 Yanmenguan Pass
Located in Daixian county of Xinzhou city in Shanxi province, Yanmenguan Pass is an important pass through the inner line of the Great Wall. Yanmen means "wild goose gate" in Chinese and is named so because wild geese can be seen flying around the pass every year.
Situated at a place of strategic importance that was difficult to get through, it was regarded as "the most important among the nine passes under heaven" in ancient times.
Yanmenguan Pass is about one kilometer long and about four meters high. There are three gates in Yanmen Pass, with a central gate called Yanmen built over a tiny pass between two hills.