A bigger picture
Share - WeChat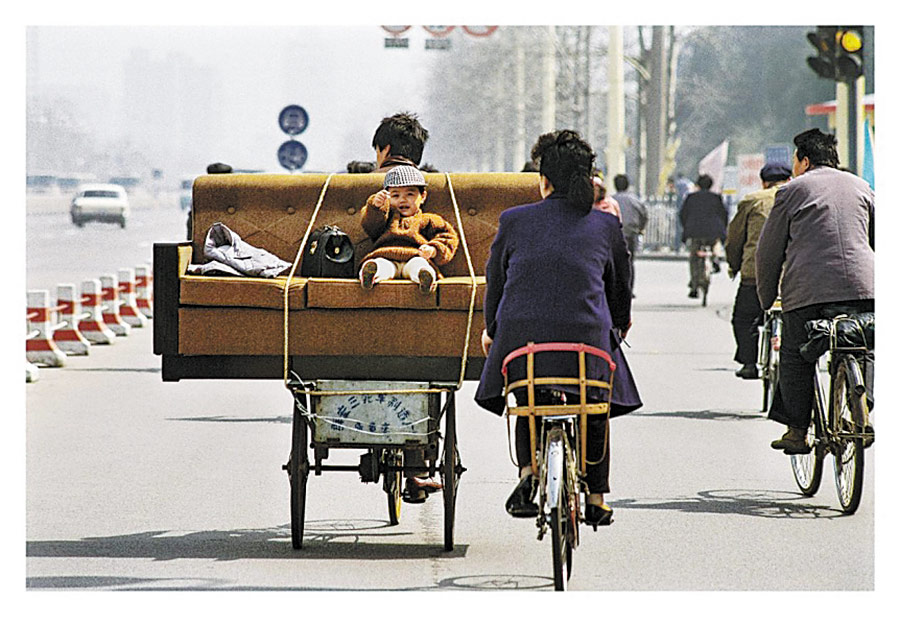 In the 1970s, Zhu became an editor of a photography magazine in Beijing and was introduced to the works of internationally renowned photographers. He began to form his style of approaching subjects in a more candid manner, with a focus on the scenery and people he had been familiar with in his childhood.
Zhu says when he left home to look for a better life, he told himself that he would return one day. Through his lens, the viewer can see the trailers carrying coal, villagers working on construction sites and women selling peanuts along the banks of the Yellow River.
Li Shufeng, deputy director of the Chinese National Academy of Arts, says that Zhu's works preserve the lives of rural people in detail-the way they walked, what they wore and ate, their tools and skills in the farm work, their worries and pleasures-and that Zhu's work shows his long-standing dedication to hailing ordinary people as "the fundamental components of society and makers of history", who cannot be neglected.