Olympic-themed exhibition opens at National Art Museum of China
Share - WeChat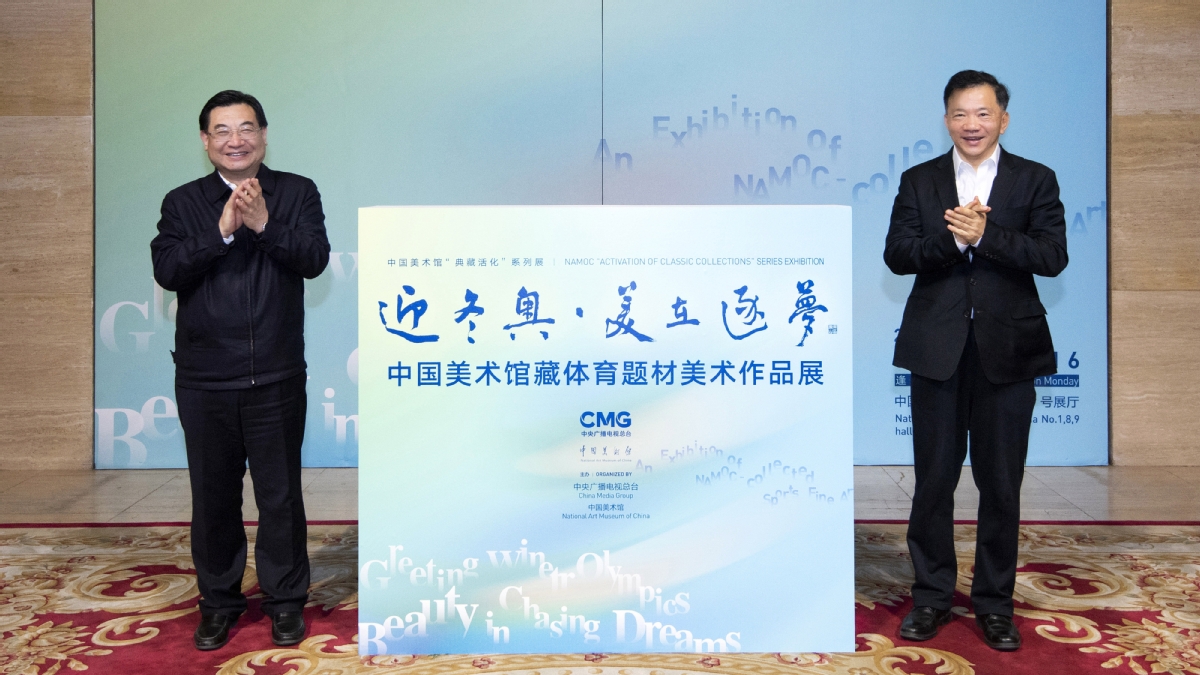 An Olympic-themed art exhibition named "Greeting Winter Olympics, Beauty in Chasing Dreams" was inaugurated in Beijing on Friday, ahead of the 2022 Winter Olympics. The exhibition is co-organized by China Media Group (CMG) and the National Art Museum of China (NAMOC).
The timespan of works exhibited is 80 years and it consists of two chapters, "dream and striving," and "advocating and competition," NAMOC's curator Wu Weishan said at the ceremony. The exhibition vividly interprets the Olympic spirit, presents a credible and respectable image of China, and tells the story of China's sports development to the world, he added.
The exhibition has more than 160 artworks on display, including Wu Weishan's "Coubertin," painter Feng Jie's "Conquer Mount Qomolangma" and photographer Pang Xiaowei's Olympic champion portrait photography series.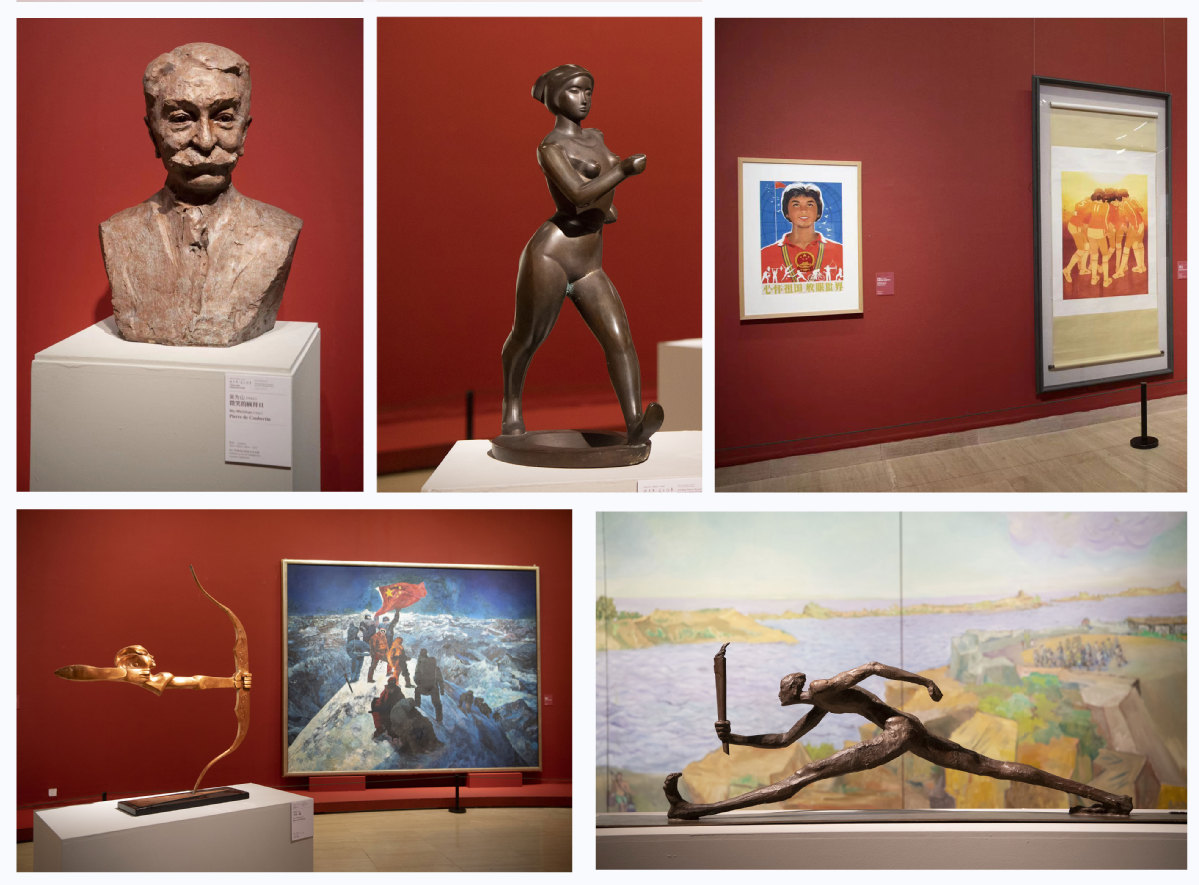 Hu Heping, minister of culture and tourism of China, and Shen Haixiong, president of China Media Group, attended and inaugurated the exhibition.
The exhibition will last 10 days, running through to January 16. The NAMOC will also host "Portraits of Olympic Champions," in which artists' paintings of Olympic champions at the exhibition site will be displayed.
The opening ceremony of the 2022 Winter Olympics will take place on February 4 at the National Stadium, and the Games will run through February 20.
Most Popular