A bigger picture
Share - WeChat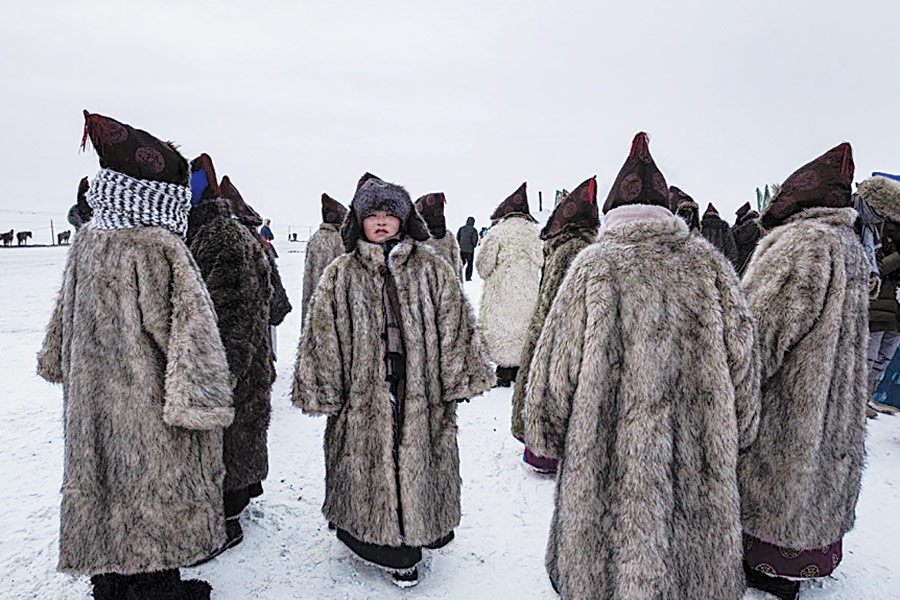 In his imposing works, Zhu presents a collective image of Chinese farmers to reflect the dramatic changes in their living environment, the influence of urbanization and the country's course of poverty elimination.
"I was raised there (a village along the Yellow River). They (people in the photos) are my father's generation, my brothers and sisters. My emotions, and attachment to them, come naturally," Zhu says.
After four years at the photo shop, Zhu enrolled in a theater arts school in Changchun, Jilin province, to study stage art and photography. He also earned an internship at the prestigious Changchun Film Studio.
Zhu vividly recalls the moment when Yu Zhuming, a noted photographer and one of his mentors at the studio, pointed out that his photos were wanting in perspective and thought. "I was stunned," Zhu says. "I have remembered his words until today, reminding me that I always need to find a unique angle if I want to capture something different from others."