Africa's conflict zones face multiple threats
Share - WeChat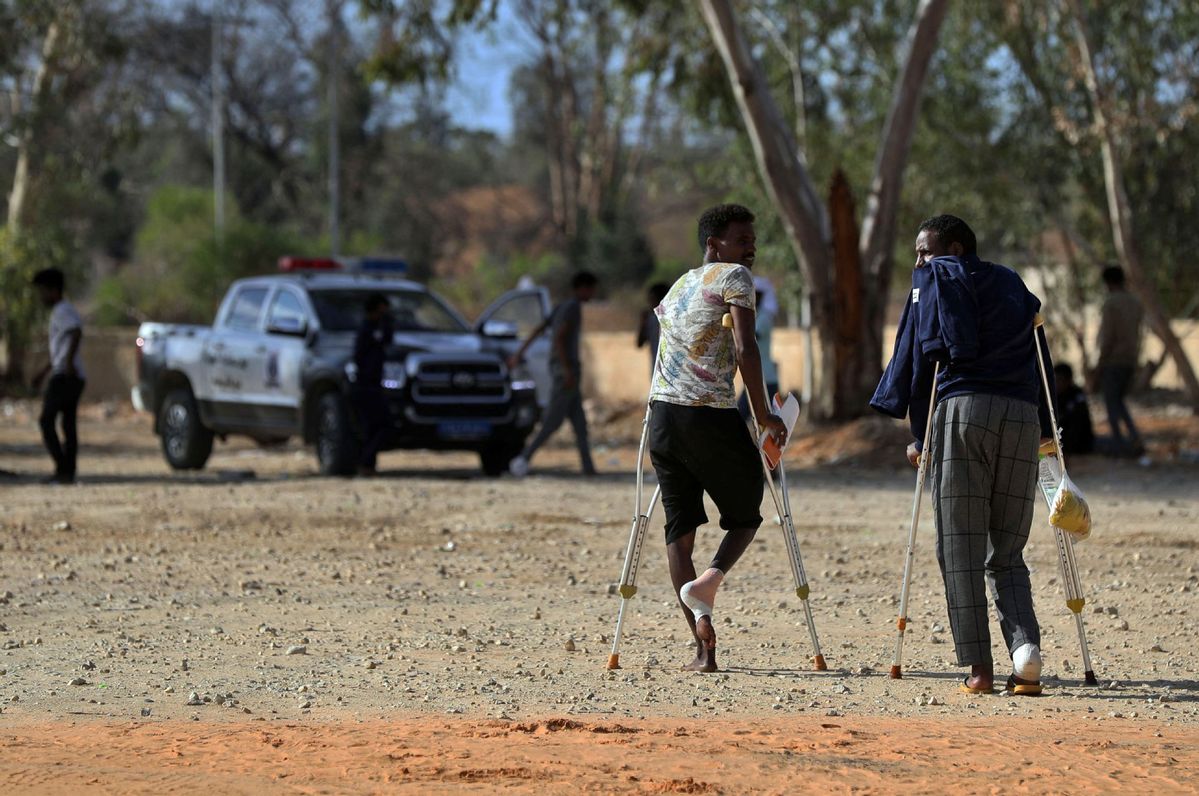 People living in conflict zones across Africa are facing the worst threats ranging from the ongoing COVID-19 pandemic to other infectious diseases, food insecurity and climate change, said a senior official from the International Committee of the Red Cross.
To tackle the multiple challenges facing conflict zones, joint efforts are needed to help communities build resilience rather than just provide food and create dependency, said Patrick Youssef, the ICRC's regional director for Africa, ahead of this year's World Health Day, which falls on Thursday.
Youssef said food insecurity that has hit the entire sub-Saharan Africa region is attributed to intersecting factors and the accumulation of issues that have never been solved over time.
They include climate crisis, intercommunal violence, political instability and the effects of COVID-19 that have weakened food security.
He said the impact of the food insecurity crisis in Africa goes beyond the lack of access to food to include a dramatic increase in internal displacement which last year alone increased by 3 million people, further fueling the intercommunal conflict due to competition for scarce resources.
This is in addition to the distraction of livelihoods through asset depletion, livestock mortality and a spike in food prices amid income and savings depletion.
On the subject of COVID-19 vaccinations, Africa lags behind the rest of the world in terms of vaccination rates, but the situation is worse in conflict zones.
Vaccination rollout
Youssef said rolling out vaccinations in these areas is very difficult as residents have "survival worries".
"In our experience, we need long negotiations with many actors on the ground including nonstate," he said. "We are far away from having the right rollout and extreme coverage in Africa, especially in conflict zone areas, where normal immunization and vaccination have been put on hold because of the insecurity and violence."
Nevertheless, Youssef said the ICRC is engaged in covering the last mile in supporting health ministries and sensitizing community leaders and other stakeholders.
He noted that China's support to African countries in the fight against COVID-19 has been very helpful and commendable.
Youssef singled out efforts by China and the international community to help the Africa Centres for Disease Control and Prevention and work with organizations like the ICRC, saying that they can make a huge difference in improving the health situation in the continent.
He said the future of humanitarianism relies on building resilience rather than providing food and creating dependency.
It will require, for instance, getting seeds and tools and negotiating with farm actors to ensure that farmers get access to their lands so that they can plant crops and consequently sell them to redress their economic situation.