Zambian hopes to raise maize yields
Share - WeChat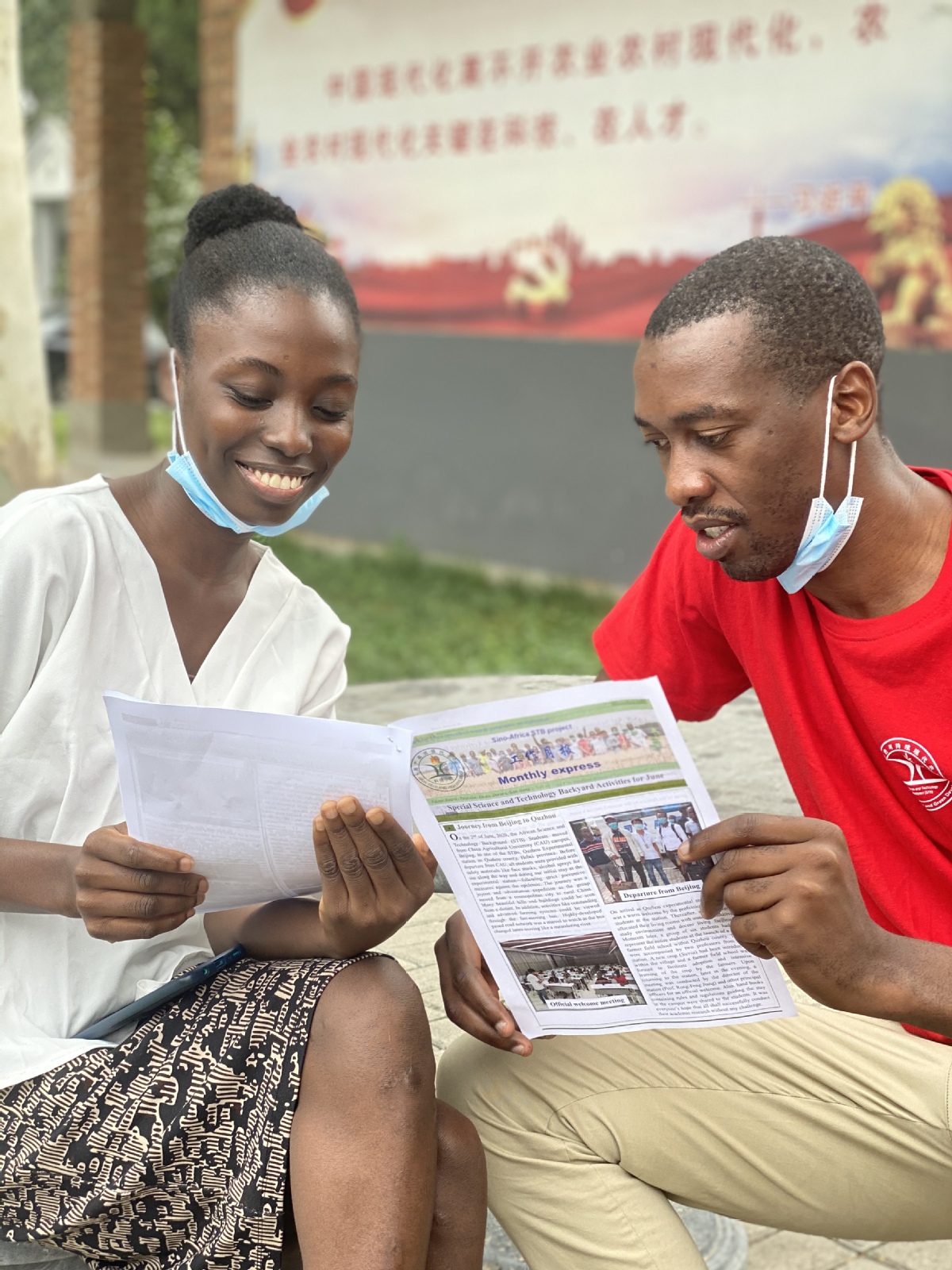 David Muttendango decided to apply for a postgraduate program on crop sciences in China in 2018, driven by the passion to improve the production of maize, wheat and soybeans among smallholder farmers in his home country of Zambia.
Four years later, as he came close to completing his studies at China Agricultural University, he realized he must become an entrepreneur to help his nation attain food security.
The 34-year-old Zambian, who has been studying at the science and technology backyard master program for Africa at the CAU since 2019, said he has developed a passion for agriculture since his childhood, as his family owned one of the largest farms in his village.
One of the key motivations for him to apply for a program to study in China is the nation's phenomenal achievement in increasing the yield in its staple foods, especially maize.
He explained that maize is a staple consumed by the 18-million population in Zambia, and national food security hinges on the availability of maize, which is processed into flour meal.
In Zambia, the maize yield has remained stagnant for over five decades at between one and three metric tons per hectare.
In China, the yield has jumped sixfold over the same period. "I was fascinated how the increase in yield was attained with the help of modern technologies, including hybrid varieties and fertilizers. It made me determined to come here to acquire the knowledge and try to implement it in my country," he said.
Muttendango said the biggest takeaway from the experience in China is that Zambia needs to improve its soil fertility.
He explained some farmers in Zambia have been engaged in farming practices for decades without strong measures to replenish the nutrients of the soil.
"It is also important to adopt high-yield varieties and come up with technologies to help improve the yield of crops," he said, adding there is a need to bolster development of irrigation facilities, as rain-fed practices remained the key part of agricultural production in Zambia.
The experience in China has also spawned in him a determination to launch a fertilizer company in Zambia, which he said would be a key measure to ensure the nation's food security.
"Hopefully, I can find investors to work with and invest in a fertilizer plant in my country to resolve low soil fertility challenges in Zambia," he said.
Muttendango explained the cost of fertilizers is exceedingly high and beyond the capacity of local farmers in Zambia as the nation does not have a fertilizer producer. He estimated a local producer will cut the cost of fertilizers in half, and enable more farmers to use fertilizers in their agricultural practices.
He said a key edge for Zambia lies in its relatively young workforce, adding the country's abundance of land and water resources means it has the potential to feed a much larger population.
"With the population aging in more and more countries including China, the future solution to food security could lie in Africa," he said.