China helps Africa bolster food security
Share - WeChat More than 50,000 Africans got training and 23 agricultural demonstration centers built on the continent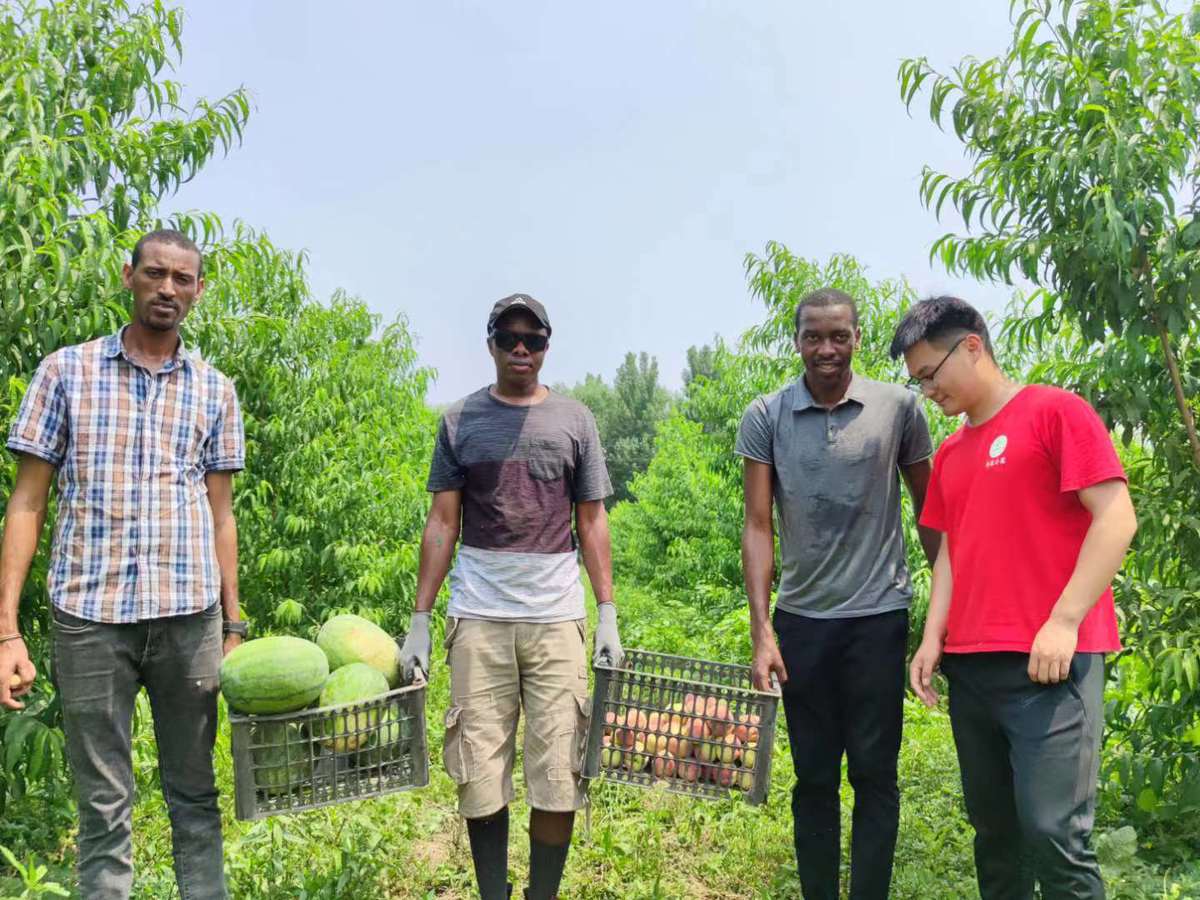 For Solomon Yokamo and his fellow students, the solution to feeding Africa's growing population could be found in a plot of farmland about 400 kilometers southwest of Beijing.
The Ethiopian, who is majoring in resources utilization and plant protection as a postgraduate student at China Agricultural University, said he arrived in the country hoping to understand how China managed to attain food security and feed about one fifth of the world's population with only 9 percent of the world's arable land.
He was one of 48 graduate students from 10 African countries who studies at the National Academy of Agricultural Green Development of the CAU, as China stepped up efforts to help the continent meet the challenge of agricultural production and food security.
"I knew I would work with some of the best minds on crop sciences in China. I did not know I would work with farmers who could barely understand what I was trying to say," the 29-year-old said.
The students were taking part in a program known as Sino-Africa Science and Technology Backyard, a project designed to empower smallholder farmers for the intensification of sustainable agriculture.
The project, located in Quzhou county, Hebei province, offered students firsthand experience of agricultural practices in China: they lived on a farm and grew crops with farmers, trying to introduce to them better practices, varieties and methods.
"We hope that they can truly understand China's immense achievements in its agricultural sector, and how the nation managed to attain its food self-sufficiency," said Jiang Rongfeng, a professor at the CAU's College of Resources and Environmental Sciences.
Jiang said the project sought to help students identify challenges facing their home countries in achieving food security, before encouraging them to come up with their own solutions.
"For China to revitalize its rural areas, an abundant supply of talent is the most important. The same goes for Africa to attain food security," he said.