Olympic spirit found in heartwarming moments
Share - WeChat Barbers drawing praise for work at salons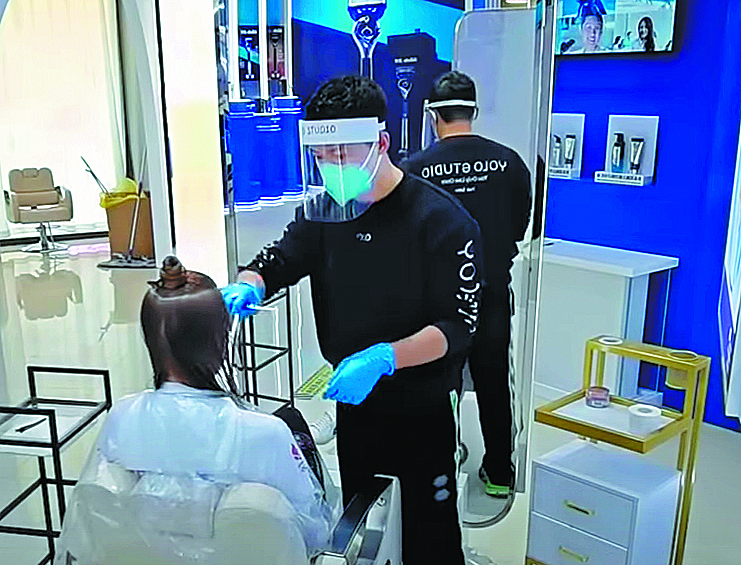 Hairstylists have won the favor of athletes through their considerate service and comfortable facilities. Many participants in the 2022 Beijing Winter Olympic Games have said they are impressed by their techniques.
Since January, hairstylist Zhu Yucheng (pictured) and his team of 12 stationed in Beijing's Chaoyang and Yanqing districts and Zhangjiakou, Hebei-the three competition areas-have been responsible for the athletes' hair and nails. Each salon accepts about 20 clients each day. All staff received English language training before entering the villages.
Visitors to Zhu's salon in Chaoyang have included Norway's Birk Ruud, who won the gold in the men's freeski big air event, and Hungarian short-track speedskating siblings Liu Shaolin Sandor, who took bronze in the mixed relay competition, and his younger brother Liu Shaoang, who took gold in the 500m race.
Many athletes have praised the barbers and have posted videos of themselves getting their hair styled on social media platforms, such as TikTok and Instagram, drawing a lot of attention. For example, Anna Hoffman, a ski jumping athlete from the United States, shared her experience with her fans.
The videos have led athletes who didn't know about the services to visit the barbers.
YANG ZEKUN