Olympic spirit found in heartwarming moments
Share - WeChat Malta snowboarder adored for love of Chinese red bean buns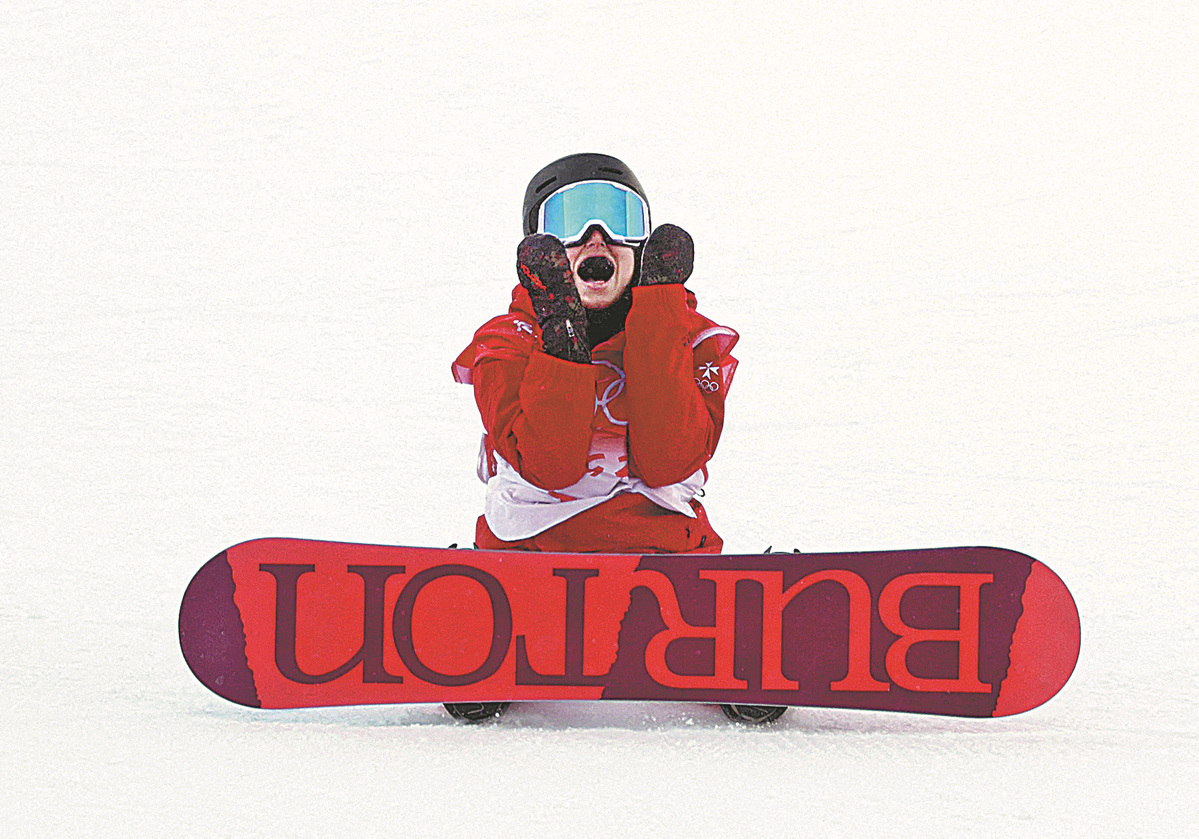 Jenise Spiteri (pictured), a snowboarder representing Malta, has become the darling of Chinese social media for her love of red bean buns and Chinese food.
The 29-year-old rainbow-haired athlete popped half of a red bean bun into her mouth while waiting for her score in the women's halfpipe qualifiers on Feb 9. She placed 21st and missed out on a spot in the final, but she won the hearts of millions after the scene was broadcast live.
Spiteri said in the following interviews that she loves Chinese food and that she could eat six red bean buns a day, but her favorite were little sesame balls rolled in sesame seeds, deep fried and containing a red bean filling. "I can eat a hundred of those," she said.
Her interviews, coupled with her personal story as Malta's only representative, attracted a great number of new Chinese fans who scrambled to her social media account to show their love and support. They nicknamed her "bun sister" and told her how they were inspired by her and that she is always welcome to come back to China to try more food.
On Tuesday, Spiteri posted a video on her Instagram thanking all her new fans from China, ending with the caption in Chinese characters "from your bun sister".
H.E. John Aquilina, Malta's ambassador to China, said that Chinese doubao (bean bun) is "great stuff" after viewing the video of Spiteri eating the buns, and more Maltese people have come to know the Chinese snack because of her.
"Many Maltese people had never heard of doubao before," he said. "Now, they know all about it because of Jenise Spiteri."
He added that her newfound fame on social media has helped introduce Malta to Chinese viewers.
ZHANG YANGFEI