Olympic spirit found in heartwarming moments
Share - WeChat Athletes celebrate China with cultural references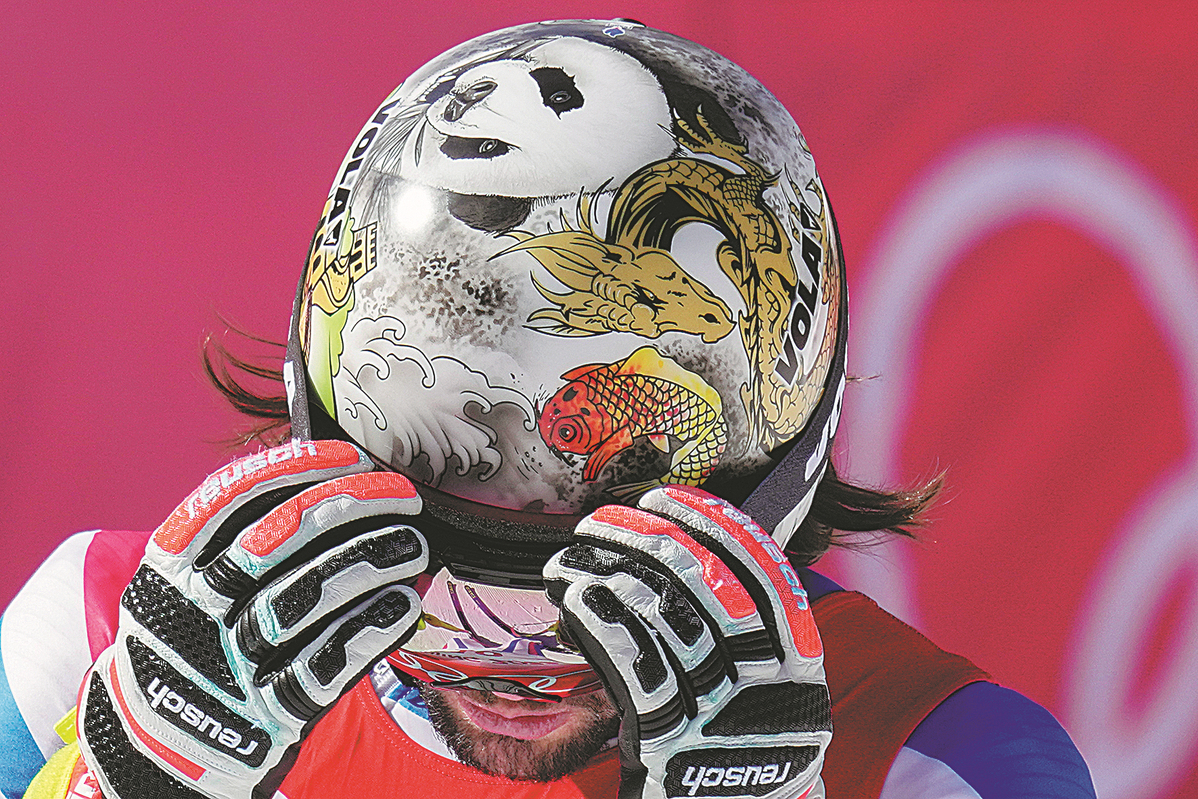 Canadian Mark McMorris rode a snowboard adorned with a picture of a giant panda, an iconic animal in China, in the men's snowboard slopestyle and big air competitions.
The 28-year-old bronze medal winner flashed the panda to the camera several times while waiting for the results of the big air final.
"I always claimed back in the day that my spirit animal is a panda. I love them," he said. "I think the graphic is very fitting here in China."
In a reply, one netizen wrote: "I bet panda snowboards will rise in price."
French alpine skier Matthieu Bailet (pictured) is also getting attention for the Chinese designs on his helmet.
"I'm really proud of them, because I designed them especially for the Olympics in China," the first-time competitor said. Bailet's helmet is adorned with a large panda, "which is the best thing on the helmet"; a dragon, which he sees as another symbol of China; and the Great Wall. "I really hope that Chinese people will like this, because for me, it was very important to make this kind of gesture," Bailet said.
The skier was praised in comments posted on a You-Tube video of him giving an interview.
"The world is a global village, and this French athlete just fits in. The poison of politics has vanished, and only goodwill and friendship remain," one user nicknamed "The Mythbuster" commented.
ZHAO YIMENG