Staff, media praise Beijing 2022 services in closed-loop
Share - WeChat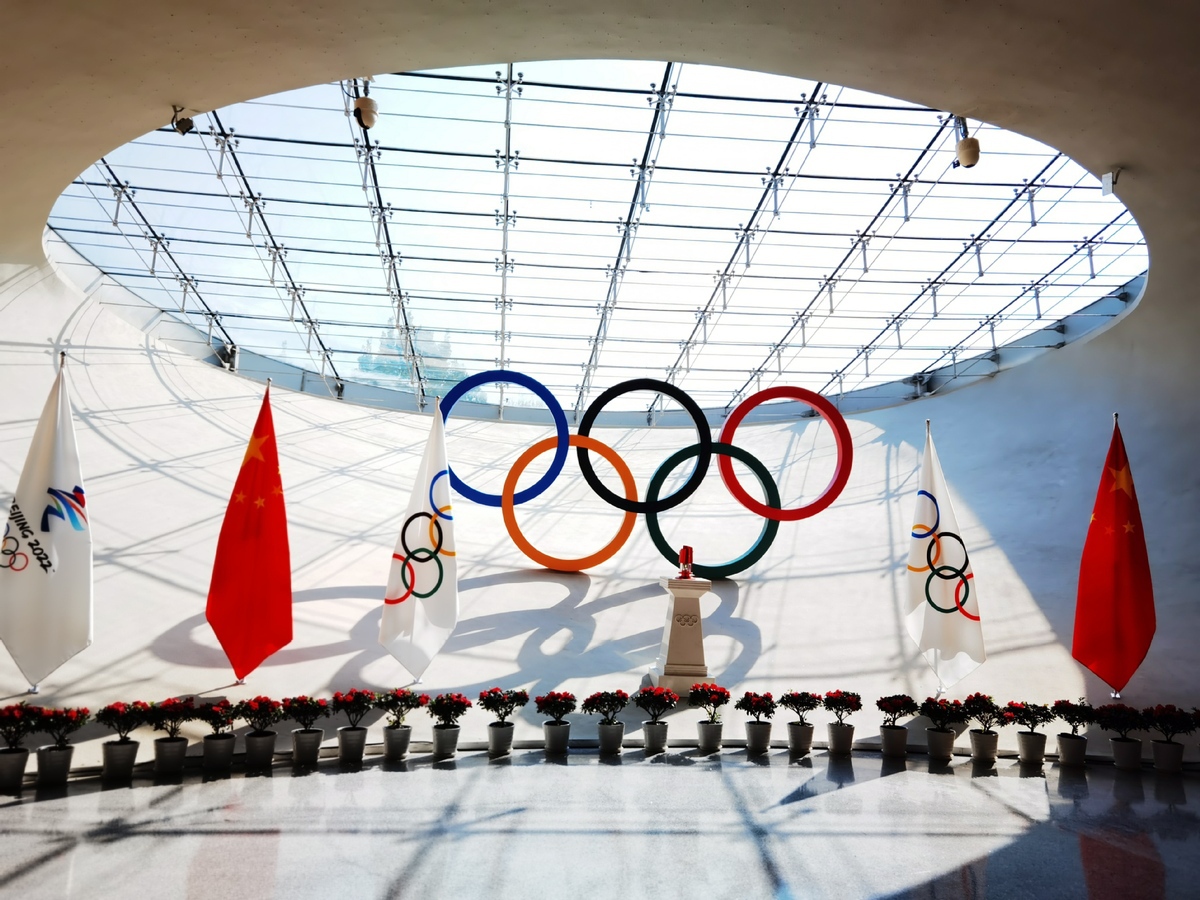 ZHANGJIAKOU, China - With the Beijing Olympic Winter Games just around the corner, the services inside the closed loop have won praise from international media and technical officers.
Associated Press photographer Jae Hong, who rode a long way from Beijing to cover the Zhangjiakou Olympic Village's opening on Thursday, gave all thumbs up to the transfers offered by the the Beijing 2022 Organizing Committee (BOCOG).
When talking about the traffic in Beijing, he added it is "always on time, and always as scheduled."
Fawzi Nijem, a technical officer from the United States, said his life in the closed loop was going smoothly.
"I've been assigned to stay in a good hotel. Everything is really good, the facilities, I mean everything," said Nijem.
Dining is another thing that has won praise from the foreign media who work inside the loop.
"I'm so impressed with the restaurants. The robots serve food intelligently, it is very efficient and the food tastes great. The whole process is clean and hygienic," said OBS technician Martinus Guezen.
"I especially like the overhead delivery. I think it's really cool because there are machines like this in the United States, but they are not used for catering. It's amazing to know that such robots are also used in ordinary restaurants in China," Tasos Katopodis from Getty Images told Xinhua.
At the Genting Ski Resort in Zhangjiakou, curious international guests have already tried world famous Chinese cuisine, including spicy Sichuan hot pot.
United States team officer Brick Bill said that this edition of the Games has clearly learned from the last one: "I think the Beijing Games will go very well. I went to the Tokyo Olympics and I think some lessons (from the Tokyo 2020) have been learned. So I think it will be better."
For Nijem who is now experiencing his fifth Olympics, his wish is to have more convenient and affordable access to the Games souvenirs.
"I think the souvenirs are generally a little expensive. I wonder if the organizers could give us some discount who work inside the closed-loop, so that everyone will have an even better memory."