President reiterates pledge to host splendid Olympics
Share - WeChat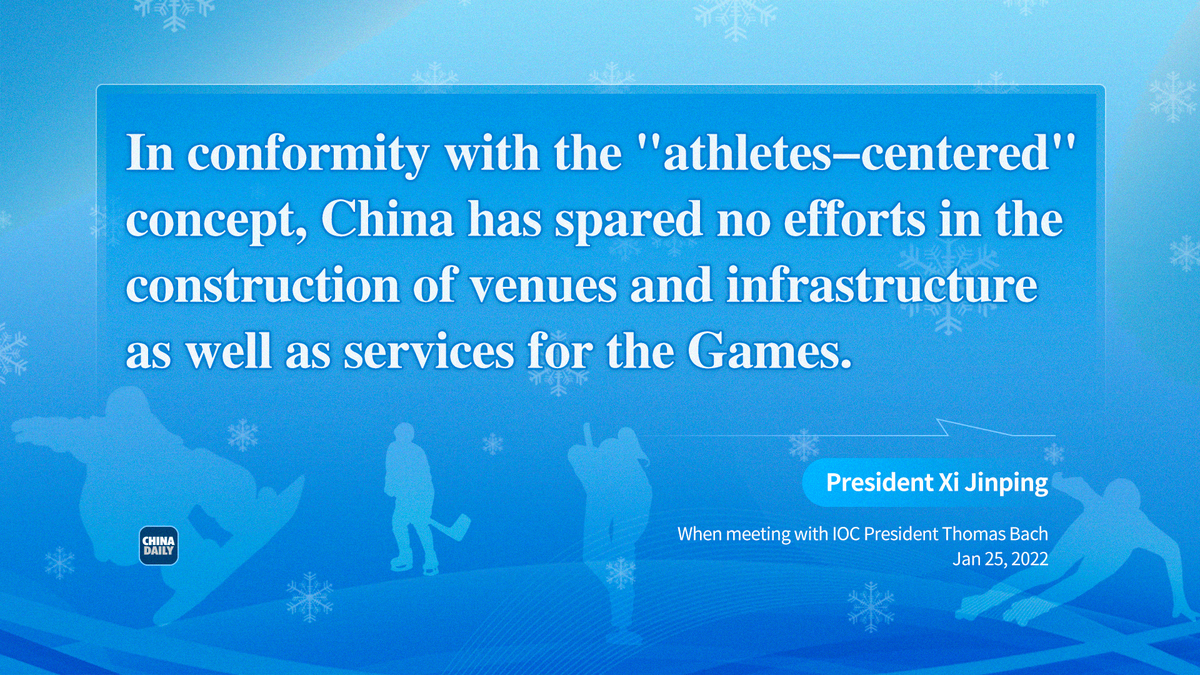 The IOC is fully confident that China will ensure a safe, smooth and successful Games for athletes from across the world, he said.
Referring to China's goal of involving 300 million people in ice and snow sports as an unprecedented achievement, Bach said that it is the start of a new era for global winter sports.
The IOC president also said that the international community is opposed to the politicization of sports. And the fact that some countries will for the first time send delegations to attend the Winter Olympics fully shows that the Games are widely supported by global society, he added.