President reiterates pledge to host splendid Olympics
Share - WeChat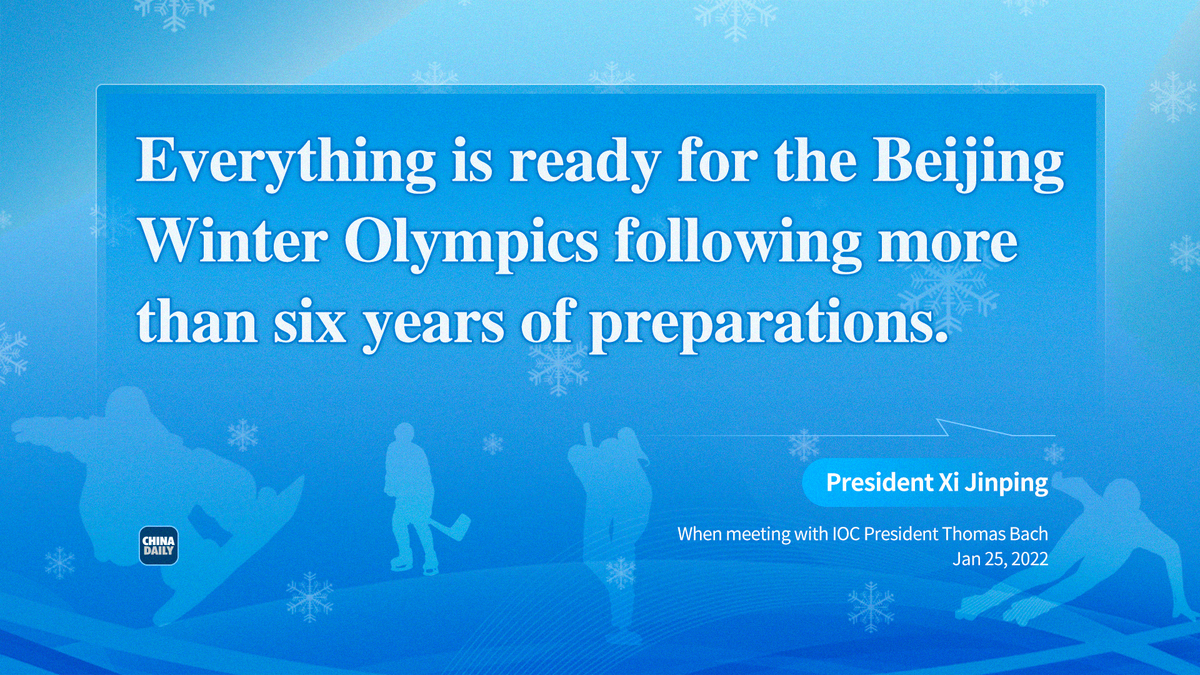 He said that the 2008 Summer Olympics held in Beijing, the 2014 Summer Youth Olympic Games held in Nanjing, Jiangsu province, and this year's Beijing Winter Olympics have ignited the Chinese people's passion for the Olympic Games, boosted the country's sports development and played an important role in spreading the Olympic spirit worldwide.
Xi said that the spirit of being "together", which the Olympic Games advocates, is also the most needed thing in the world today. And rather than standing on more than 190 small boats by themselves, it is better for all countries to stand on the same ship for a shared and better future, he said.
Bach praised the preparatory work for the upcoming Games, saying that he was impressed by the splendid venues, considerate pandemic prevention measures and the sustainable operation concept, according to a news release issued after the meeting.