President reiterates pledge to host splendid Olympics
Share - WeChat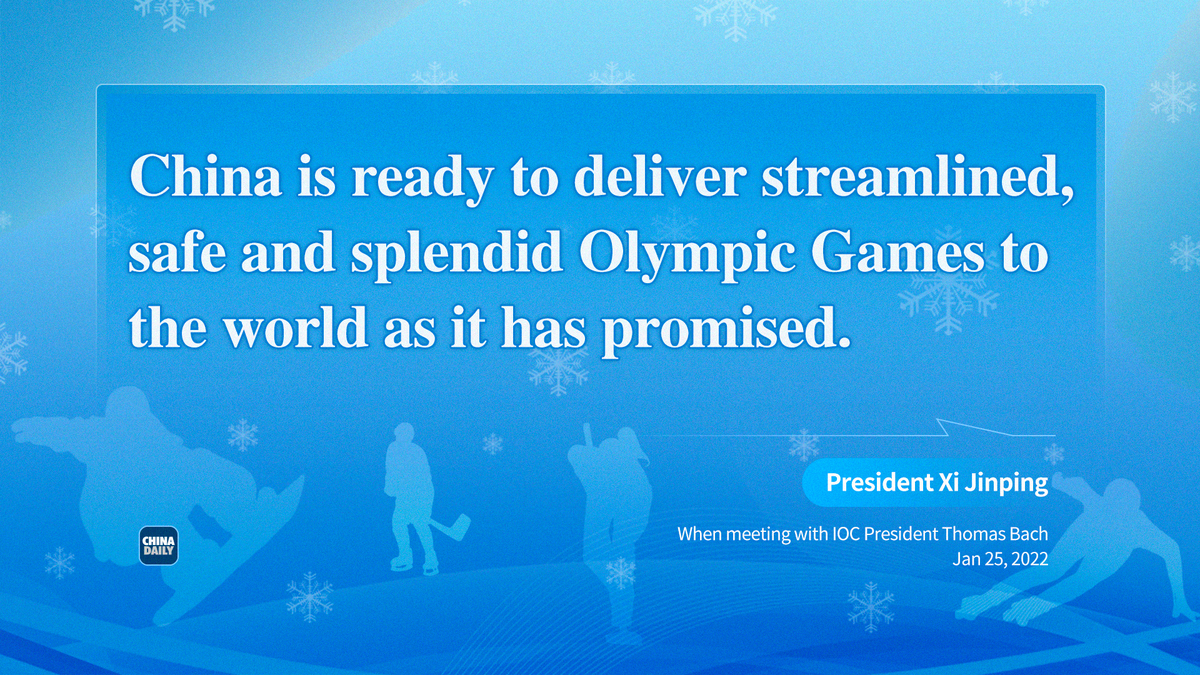 According to Xi, nearly 3,000 athletes from around 90 nations will take part in the Beijing Winter Olympics.
The Winter Games, which will have the most events to be contested and the most gold medals to be awarded, offer an opportunity for more athletes to make their dreams come true in Beijing, Xi said, adding that China will put the athletes first and make an all-out effort to provide comprehensive services to them.
Xi told Bach that the biggest purpose for China to bid for the Games was to engage 300 million Chinese people in ice and snow sports, and now this vision has been successfully realized after relentless efforts.
The hosting of the Games has also driven the development of the country's ice and snow sports industry and its economy, Xi said.