How-to China: China's population puzzle
Share - WeChat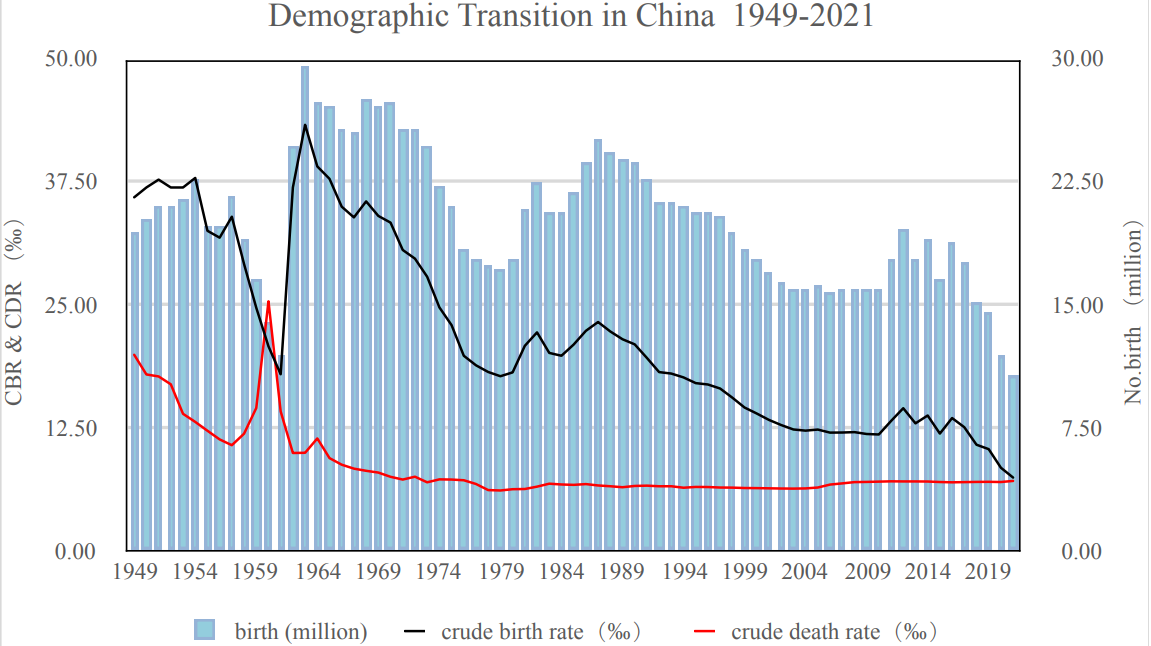 Q: Can you comment on the latest birth data in the Chinese mainland?
Yuan: The number of newborns last year — 10.62 million — is the lowest since the People's Republic of China was established. There were 12.02 million births in 2020. When deaths are stable at around 10 million per year and births continue to drop, it suggests that China is entering a zero population growth period.
After staying at zero-growth for a few years, it will go into a stable, normalized negative growth. In other words, the Chinese population has reached its peak.
Q: What do you think led to the decrease in newborns?
Yuan: With the start of reform and opening-up, the Chinese economy took off and achieved multiple miracles. With the rapid development of society, people's quality of life significantly improved — from getting adequate food and clothing to building a moderately prosperous society in all respects.
With the increases in income, education and employment, especially among women, the birthrate naturally moved downward. It conforms to the law of development in every country in the world.
Some blame the family planning policy, but policies are outer factors that only promote the decrease, a globally recognized trend in population. They are never decisive. Without family planning, other countries are also seeing a shrinking population.
When there's a longer period of education in China, marriage is postponed along with childbirth. And when employment of females improves, fewer women stay at home, and this also shrinks the space for childbirth. The rise of feminine consciousness feeds the trend.
With economic growth, the cost of living and — and cost of raising children — are increasing. This brings more pressure on families. Moreover, families have weaker demand for a certain number of children and stronger demand for quality. They tend to centralize their limited resources to cultivate brilliant children.