China's imports and exports set record highs in 2021
Share - WeChat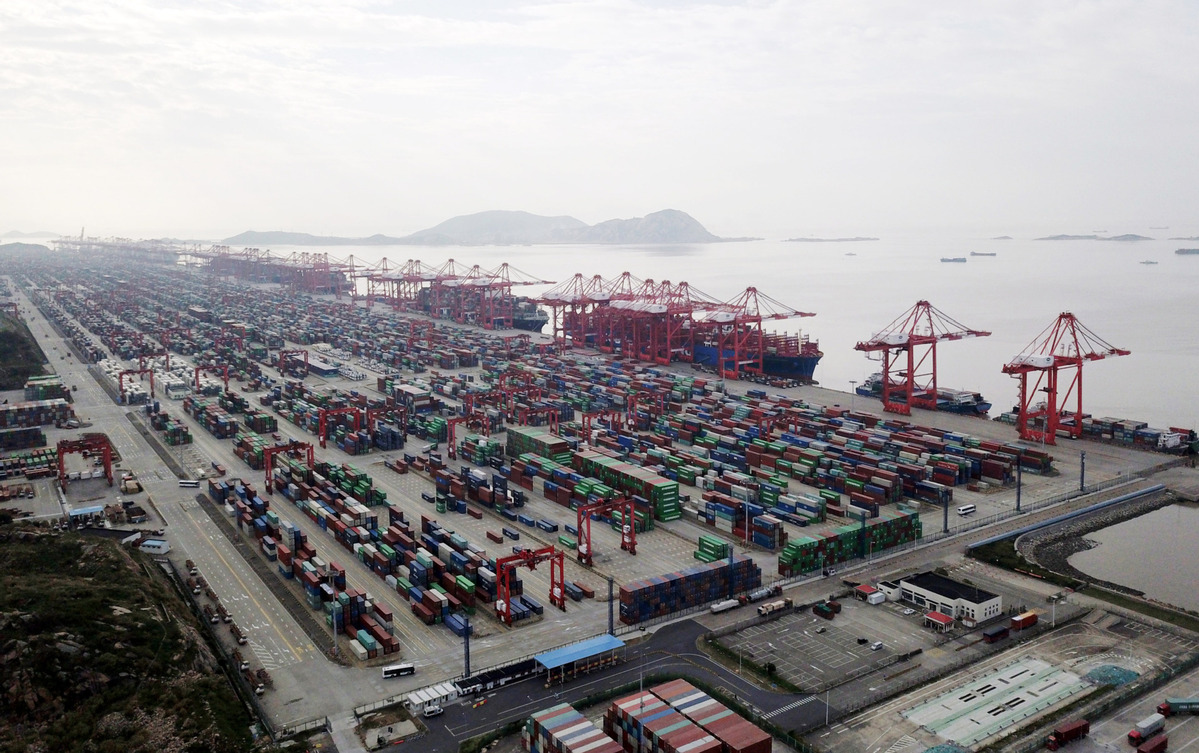 China's imports and exports hit $6.05 trillion in 2021, setting a new record that topped the previous high of $4 trillion in 2013, according to the latest data from the General Administration of Customs on Friday.
The yearly added value reached $1.4 trillion, according to Li Kuiwen, director-general of GAC's statistics and analysis department.
In terms of renminbi, the total foreign trade in 2021 was 39.1 trillion yuan, surging 21.4 percent from a year earlier.
Exports reached 21.73 trillion yuan, up 21.2 percent year-on-year, while imports expanded by 21.5 percent on a yearly basis to 17.37 trillion yuan.
Private enterprises registered 19 trillion yuan of imports and exports last year, with a yearly increase of 26.7 percent. They accounted for 48.6 percent of the nation's total foreign trade volume, up 2 percentage points from 2020.
Exports of electro-mechanical products grew 20.4 percent year-on-year to 12.83 trillion yuan, accounting for 59 percent of total exports.