Executives confident about China business
Share - WeChat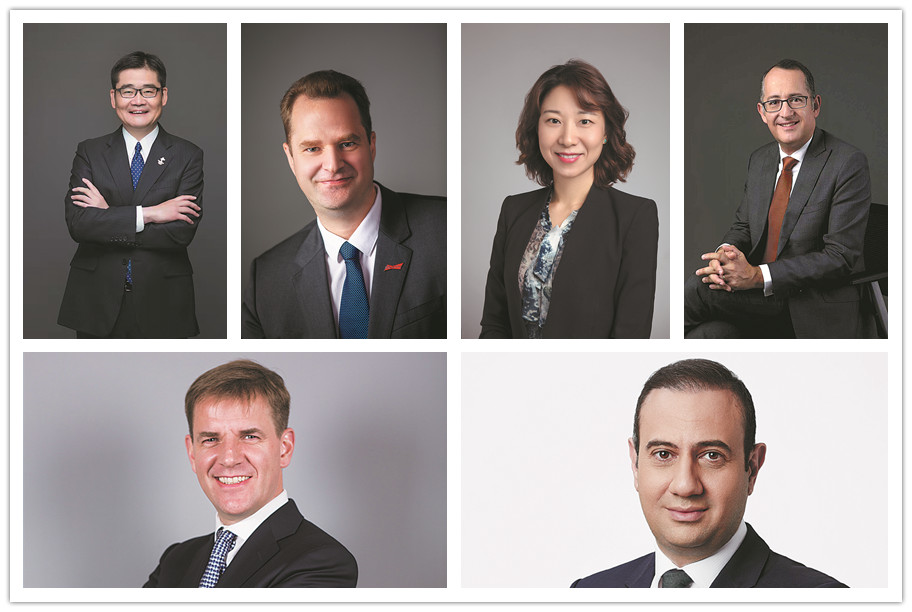 Editor's Note: The Chinese economy has managed to withstand a slew of challenges in the past year, and policy priority in 2022 will focus on maintaining stable growth as identified by top policymakers at the annual tone-setting Central Economic Work Conference in December. China Daily talked to multinational executives on how they view the prospects for the Chinese economy and how they will align their business strategies with China's efforts to deepen reforms and push for high-quality development.
Q1: The year 2021 has seen the global economy withstand a variety of challenges in the form of COVID woes, trade disruptions, energy shortages, a roller coaster in commodities, high shipping costs and geopolitical tensions. Against such a background, what is your assessment of China's economic growth prospects in 2022 and beyond?
Q2: Within the macro context discussed earlier, how do you see your company's performance in China and future prospects relative to your global operations?
Q3: How do you view recent key meetings in China that have reinforced the country's sustained commitment to reform, opening-up, equal treatment for foreign businesses, and more measures to attract MNCs and foreign investors? What else should China do in this direction, especially in terms of surmounting potential barriers?
Q4: What is your view on China's net zero efforts (carbon goals), especially from the standpoint of potential new business opportunities they may spawn?
Q5: The question-"Is China still investable?"-has popped up in popular media discourse after the recent big-ticket regulatory changes (like antitrust/anti-monopoly measures and steps to preempt a possible debt bubble in property). How would you answer that question? Does China remain attractive for your business?