China opens up wider in 2021
Share - WeChat CIIEs handle over $270 billion in transactions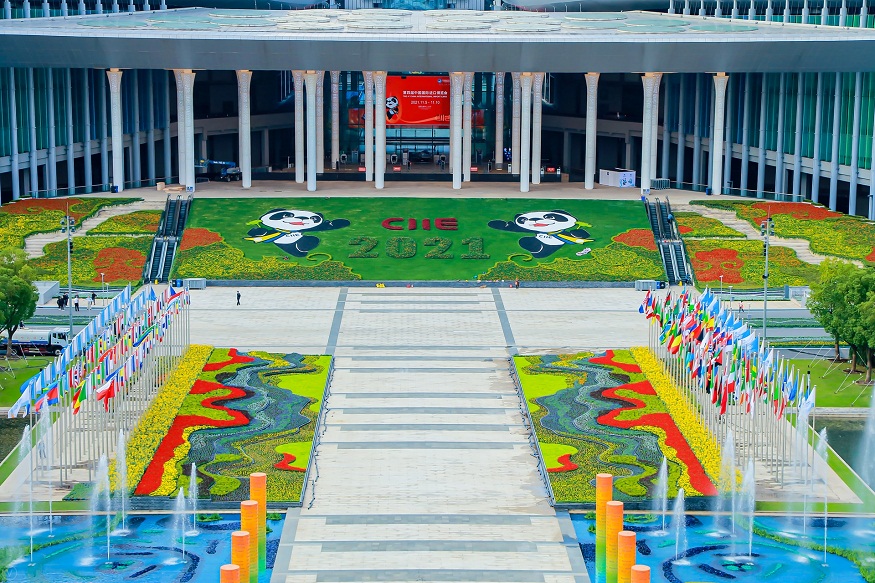 More than 1,200 buyers with annual import value of over $100 million came to the China International Import Expo last year, and 39 trading groups and 599 subgroups came to the event for professional procurement.
Nearly 3,000 businesses from 127 countries and regions participated in the CIIE. A total of 58 countries and three international organizations took part in the country exhibition, which also saw 15 countries joining the exhibition for the first time.
The total exhibition area of the CIIE last year was further expanded to 366,000 square meters, compared with 360,000 square meters the previous year.
Data showed the world's major auction companies, high-end consumer goods companies, food dealers, automakers, industrial electric enterprises, medical equipment enterprises and cosmetic enterprises debuted large numbers of products.
From $57.83-billion intended transaction in the first CIIE to $70.72 billion in the fourth, the cumulative amount the four CIIEs exceeded $270 billion.