Campus tale for ancient books
Share - WeChat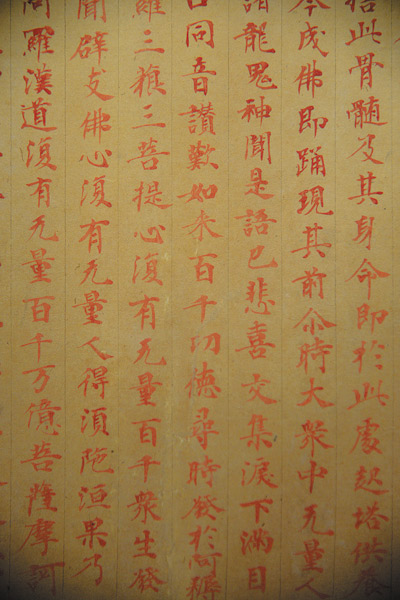 The books were designed to be portable to better disseminate the historical documents among readers. The pages were soaked in pepper water as a preservative, so they have never been eaten or damaged by bugs and remain in pristine condition.
Surviving copies of Yingwuzhou ("a parrot island"), a printed opera script from 1616, were only housed in Nanjing University and the National Library of China. And this exhibited edition is famed for its value, not only in literature, but also in art. The book contains a series of exquisite illustrations, and some of them are not seen in the copy on display at the national library.
Additionally, a tattered page from Yunji Qiqian ("the seven slips in a book bag"), a milestone anthology of Taoist canons, at the exhibition will also raise the excitement level of ancient book collectors.
Shi explains that the anthology was first published in the 11th century, in which many previously lost Taoist canons were retrieved. An emperor of the Jin Dynasty (1115-1234) once ordered a reprint of this 120-volume tome, but almost all the copies were soon destroyed during a war that broke out shortly afterward.
"Only its scattered pages can be seen," Shi says. "So this page is extremely precious."
At the exhibition, a visiting collector half-jokingly asked Shi whether this is for sale.
"No matter how high a price you offer, it's out of the question," Shi responded. "We collect it and we have the duty to take good care of it while it is in our custody."