Baidu unveils new robotaxi models
Share - WeChat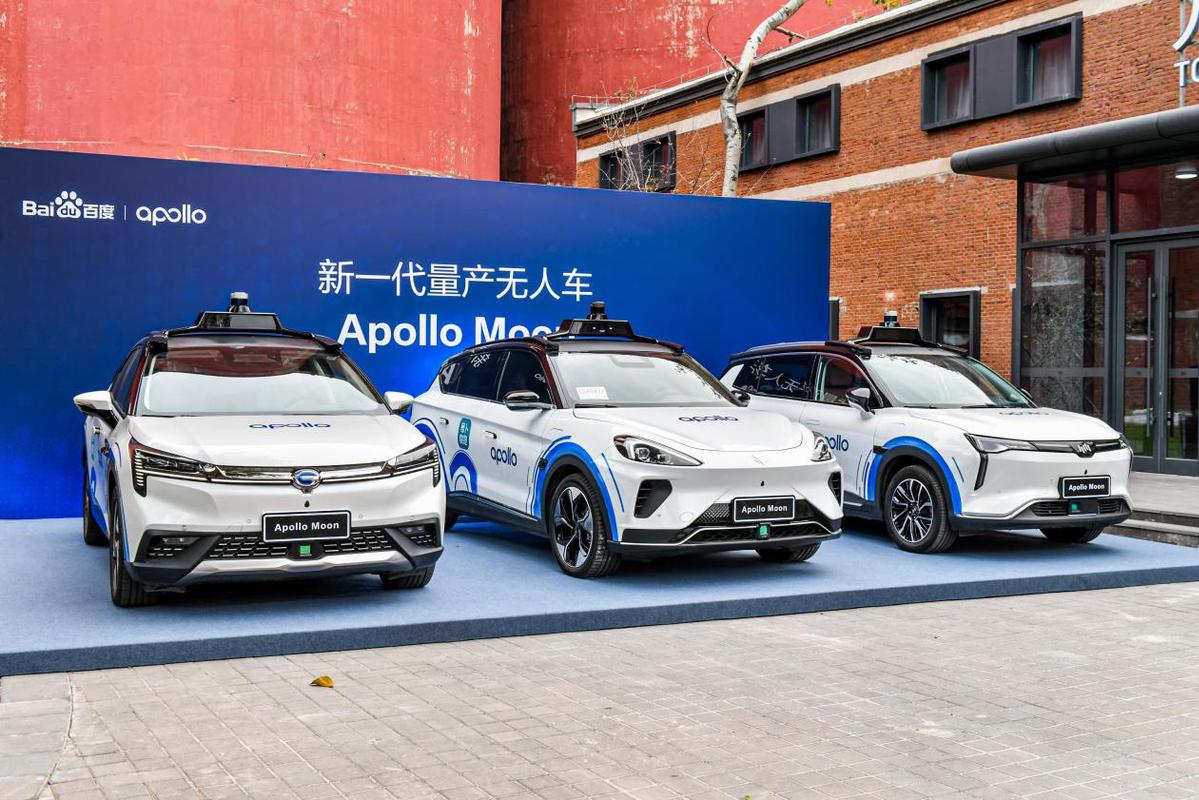 Chinese tech giant Baidu Inc unveiled three models to its robotaxi fleet -- Apollo Moon Arcfox, Apollo Moon WM Motor and Apollo Moon Aion -- on Thursday, as part of its broader drive to speed up the commercialization of autonomous driving technology.
The Apollo Moon robotaxi models utilize a leading navigation pilot product that can reduce the weight of autonomous vehicle kits while sharing intelligent driving vehicle data to create a closed-loop information ecosystem, according to Baidu.
The company said by combining these capabilities along with a customized LiDAR and corresponding unmanned redundancy functions, fully autonomous driving can be realized.
It has expanded its safe road test mileage from 6 to 18 million kilometers, marking a significant achievement for Baidu Apollo in its development of autonomous technology.
"The launch of Apollo Moon is an important breakthrough signifying the powerful linkage between China's leading autonomous driving technology and the most advanced smart vehicle platform, marking a landmark step in the field of robotaxi ride-hailing services globally," said Li Zhenyu, senior vice-president at Baidu.
In addition, Baidu unveiled its new 5G remote driving for enterprises, which expands the number of unmanned vehicles supportable in a single scenario to three.
With several patented technologies, 5G remote driving can recognize abnormal traffic conditions such as road closures and assist the vehicle in navigating around these conditions safely and efficiently.
Recently, Baidu Apollo has begun to roll out robotaxi ride-hailing services in Beijing, Shanghai, Guangzhou, Chongqing and other cities.