VW may partner with Huawei in autonomous driving
Share - WeChat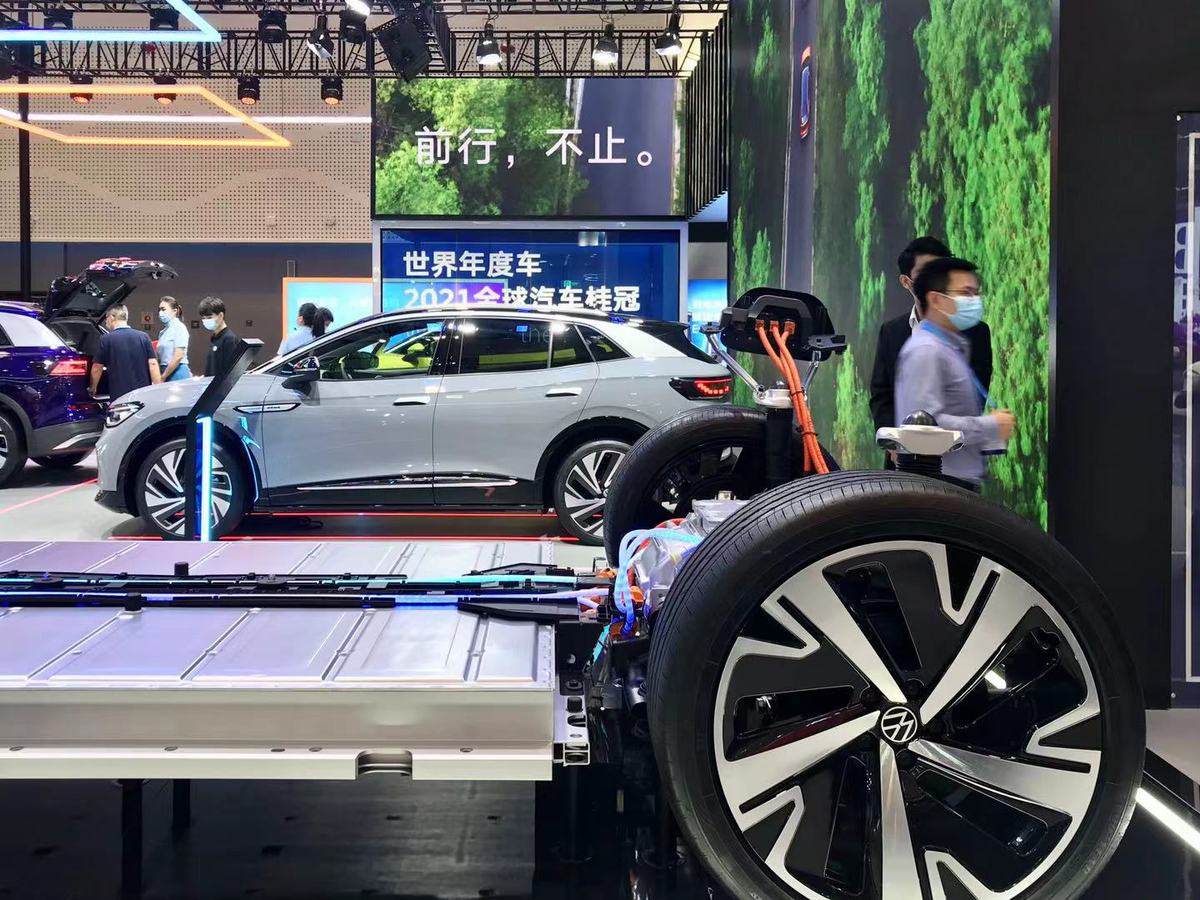 German carmaker Volkswagen AG is in talks with Chinese technology company Huawei to build an autonomous driving joint venture, China's 36Kr Media reported on Wednesday, citing people familiar with the matter.
According to 36Kr, Huawei will primarily act as a supplier for Volkswagen, which will be the majority shareholder of the joint venture. Huawei will provide technology, including software technology and chip IP. Huawei said in a reply to China Daily that the 36Kr report is untrue.
Volkswagen said it has no comment on the report. But the German carmaker confirmed in September that it will working with Chinese companies to offer autonomous driving solutions in the Chinese market.
"The approach in China is somewhat different from what we see in Europe and the US," said Stephan Woellenstein, CEO of Volkswagen Group China.
Woellenstein said the carmaker will make the most of its global experience but will do it in a China-specific way in partnership with local companies.
"We believe we need a strong Chinese partner or two on our side in order to comply with the forthcoming frame (of autonomous driving) in China," he said.
In the US and Europe, Volkswagen is working with US autonomous driving startup Argo.
"We try to keep the global synergies but in a China-specific way. We cannot do it alone," he said.
Woellenstein did not reveal the names of possible Chinese candidates but he said they are in intense talks and Volkswagen is "coming to conclusion very soon who this partner will be".
Volkswagen is already working with Chinese drone maker DJI on advanced driving assist functions to be used in vehicles produced in China.
Outside of China, Volkswagen and Argo unveiled the first version of the ID Buzz AD van in Munich, Germany, earlier this year.
In 2025, Volkswagen's subsidiary Moia will commercially launch the ID Buzz in Hamburg, Germany, as part of a self-driving ride-pool system.
Volkswagen AG Chairman Hebert Diess said autonomous driving will entirely change the world, because it will change how the people will use vehicles.
Diess expects the mobility market to double in size in 2030 because of autonomous driving.