Chinese battery maker Gotion to help VW develop, produce cells
Share - WeChat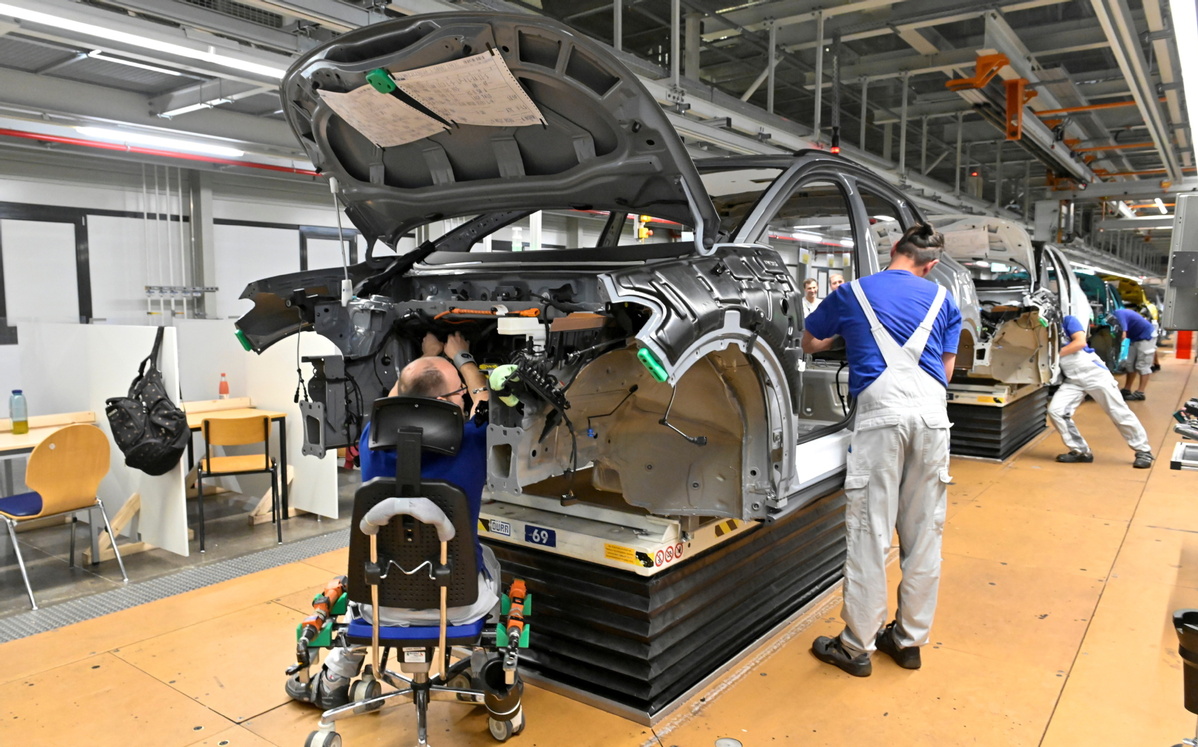 Chinese battery maker Gotion High-tech Co will help Volkswagen AG produce battery cells at the carmaker's plant in Salzgitter, Germany, according to deals the two signed on Tuesday.
Production is expected to start in 2025, and Gotion, headquartered in Hefei, Anhui province, will serve as a technology partner "for the cell factory layout, machinery, and production processes," said the group which owns brands including Volkswagen, Audi and Porsche.
Gotion will also develop the first-generation unified cells for Volkswagen's volume vehicles. Volkswagen said the deals with Gotion will not affect ongoing contracts with other battery suppliers.
Volkswagen AG CEO Herbert Diess said "This is only one step towards our aim to become, together with partners, one of the top three battery cell manufacturers worldwide."
He said Volkswagen is excited to extend the partnership with Gotion. Last year, Volkswagen decided to acquire a 26 percent share of the battery maker.
The deal has won the approval of the authorities, and the two are working on closing procedures, said Volkswagen. When finished, it will become Gotion's largest shareholder.
Gotion is also in the process of becoming a certified Volkswagen battery supplier in China, including supplies for local MEB vehicles. The MEB is the group's modular electric vehicle platform.
The deals signed on Tuesday with Gotion are part of the carmaker's effort to significantly reduce battery complexity and costs while boosting range and charging performance in order to make electric cars more attractive.
In its strategy unveiled on Tuesday, the group expects 50 percent of its sales to be electric cars by 2030 and nearly 100 percent of all new vehicles in major markets should be zero-emission by 2040.
"We set ourselves a strategic target to become global market leader in electric vehicles – and we are well on track. Now we are setting new parameters," said Diess.
The carmaker said Europe, China and the United States will be major pillars of its campaign.
In Europe alone, Volkswagen Group will establish six gigafactories with a total production capacity of 240 GWh together with partners ‒ in order to secure battery cell supply and achieve large economies of scale.
"China, where Volkswagen Group is starting as long-standing market leader with high profitability, is expected to play a crucial role for the success of the group's New Auto strategy," said the carmaker in a statement.
With the ID.4, ID.6 and the upcoming ID.3, Volkswagen is rapidly rolling out its electric product portfolio and turning its new joint venture Volkswagen Anhui into the local hub for its latest electric car platform SSP, including a new R&D center currently under construction.
By 2023, the carmaker will have a total of eight electric ID vehicles for sale in China, and by 2025, Volkswagen will have 15 locally made electric vehicles based on the MEB platform. It will bring the portion of NEVs in the group's portfolio in the country to more than one-third.