Chinese strategy offers hope in tackling biodiversity losses
Share - WeChat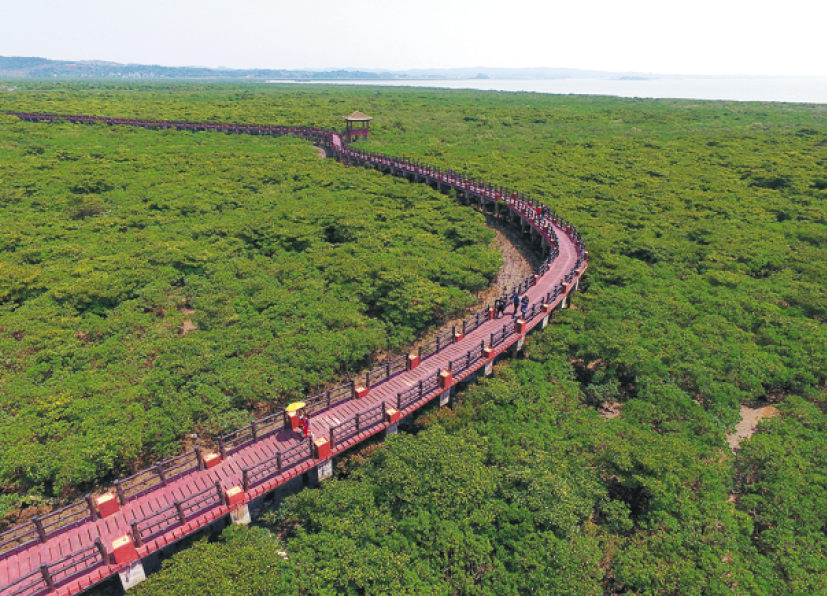 Red lines are used frequently in China to denote geographic boundaries that should not be crossed. In a move to further enhance environmental protection, the central authorities issued a guideline on an ecological conservation red line in 2017, vowing to impose mandatory and rigorous protection in certain areas where the mechanism was implemented.
According to the guideline, the strategy will cover regions playing important roles in ecosystem operation-including water and soil conservation, and biodiversity maintenance-as well as ecologically fragile areas prone to soil erosion and desertification.
Beijing, Tianjin and Hebei province, as well as areas along the Yangtze River Economic Belt were asked to spearhead the national program and draw red lines by the end of 2017.
With efforts continuing to optimize the mechanism, China is aiming for national ecological safety to be guaranteed by 2030, the guideline states.
According to the Ministry of Ecology and Environment, red lines now encircle 25 percent of the nation's territory.
Gao Jixi, head of the Center for Satellite Application on Ecology and Environment, which is affiliated with the ministry, said the red line system offers a solution to enhance ecosystem integrity and will also help species adapt to climate change.
"Nature reserves are usually designated for specific species, which means that they don't cover very large areas," he said.
Different-sized reserves are often isolated, with some showing up as mere dots on the map. The red line system can better connect these isolated areas and encircle some that are not suitable for inclusion as nature reserves, offering species more integrated habitats, Gao added.