Vision China: Gen Z key to building shared future
Share - WeChat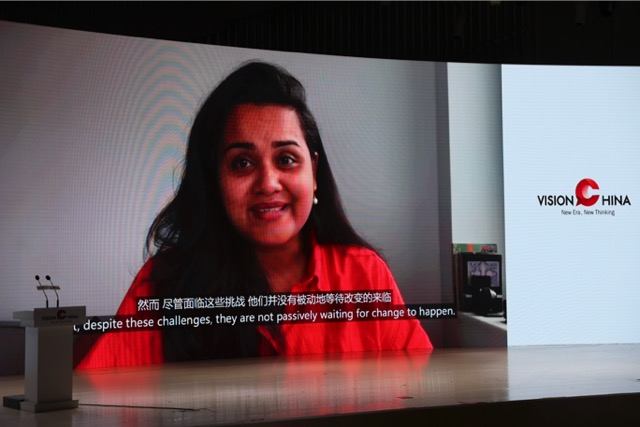 Jayathma Wickramanayake, the United Nations secretary-general's envoy on youth, said youth have the potential and power to shape their own future.
"With more than 1.8 billion young people around the world, our generation has an enormous opportunity to transform our societies, especially as we look to recover better together from the COVID-19 pandemic," she said via video link.
When the pandemic broke out last year, young people all around the world, including here in China, sprang into action and joined the front lines of the response and recovery efforts as first responders and as health workers, leading online and offline information campaigns, supporting the vulnerable in their communities, and in so many more ways, she said.
How the world meets the needs and aspirations of young people will define the common future, especially as younger generations become a more influential consumer group and employee demographic, she said.
"Young people are creators, builders and leaders of the future. It is your unwavering passion and motivation to fulfill your dreams and to be agents of positive change that inspires me every day."
In the just-concluded Tokyo Olympic Games, it was also inspiring to see so many young people front and center, including the many young refugee athletes who competed. The determination of these young athletes is yet another example of the courage, strength, determination and hope young people bring to the table, she added.
In his speech at a ceremony marking the Party's centenary on July 1, President Xi Jinping called on young people to make it their mission to contribute to national rejuvenation.
"The future belongs to the young people and our hopes also rest with them," Xi said.