The cherished city
Share - WeChat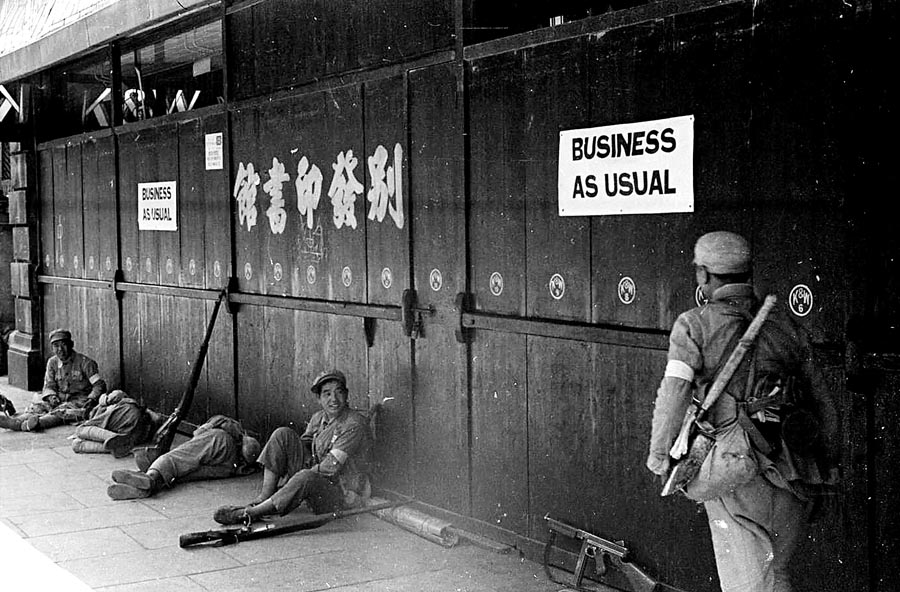 Chen Yi, the commander-in-chief of the Shanghai battle who later became the first mayor of Shanghai of the People's Republic of China, once compared the fight to "beating a rat in a china shop".
With the help of underground Party members, supporting citizens and city officials, the PLA managed to "catch the 'rat' without breaking the 'ceramics'", he says.
On the morning of May 26, 1949, Chen briefly camped at the campus of the St John's University before heading for the Ruijin Hotel later that day to prepare for the official takeover of the city.
An exhibition in the Ge Zhi Hall of the campus on Sept 17 recounted the story. Zhu Min, director of the university archives, says the building where Chen stayed was then regarded as the "No 1 camp site of PLA's Shanghai liberation".
Zhu says that one of the main reasons for choosing the campus was its convenient location-it is situated next to the Suzhou Creek and near the former railway station in Zhongshan Park.
"The other reason might be the mature underground Party organization at the university. St John's University was one of the bastions of the student movement during the war for liberation," she says.
The exhibition also tells the story of Cao Manzhi, a PLA official who started teaching at the East China University of Political Science and Law in 1952 before becoming the vice-dean in 1979.