'Another Practice' of life on show in art exhibition
Share - WeChat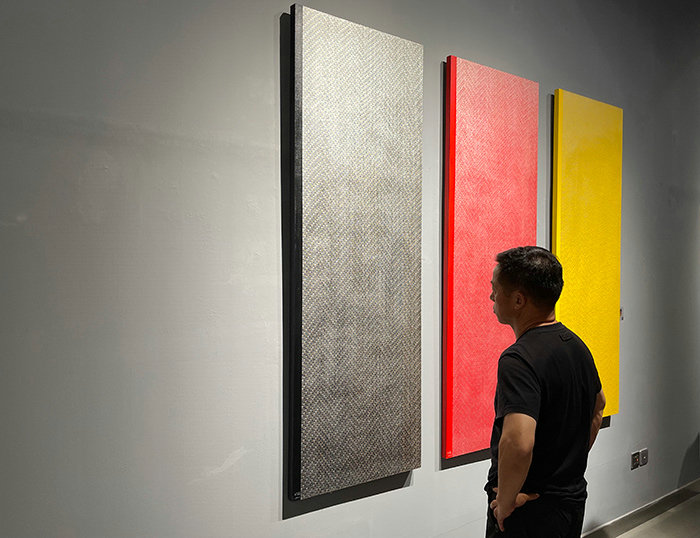 Another Practice, an exhibition at the Ici Labas gallery, juxtaposes dozens of paintings by Liu Yi and Jing Tao to show their distinctive approaches to artistic perfection and spiritual practices.
Liu has traveled several times to areas inhabited by Tibetans. He says painting is a method of personal salvation and helps him gain inner peace. In his Sacred Mountains series on show, Liu simply draws black and white cubes to symbolize snow mountains, by which he seeks to present a sense of spirituality and calm.
Jing's works on show, with a vivid palette and figurative strokes, evoke a completely different feeling. Inspired by Western classical oil paintings, he creates various scenes that are otherwise unreal and magical. His paintings achieve harmony between a peaceful atmosphere and theatrical touch.
The exhibition is ongoing until Oct 22.