Ceremony for film on saving boy's arm held in Xinjiang
Share - WeChat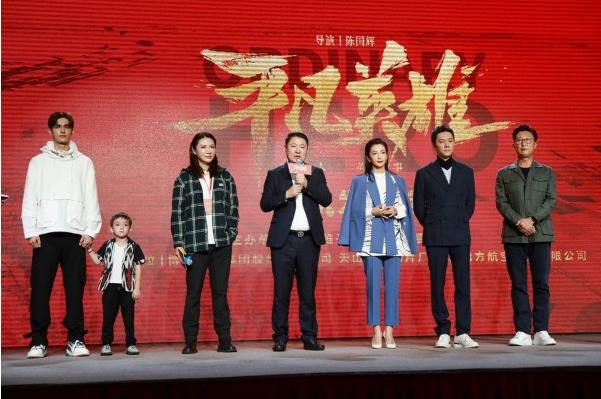 The opening ceremony for a film adapted from the true story of how people from various walks of life came together to save a 7-year-old boy's injured right arm was held in Urumqi, Northwest China's Xinjiang Uygur autonomous region, on Wednesday.
In late April, the boy's right arm was accidentally cut off by a tractor mechanism in Hotan prefecture's Kumairik village, and surgery was required within eight hours to save his arm. In a race against time, airline crew members and passengers, police, medical workers and many other people joined in to help. Finally, they were able to send the boy to the affiliated TCM hospital of Xinjiang Medical University in Urumqi on time.
The film, produced by Bona Film Group, Tianshan Film Studio and China Southern Airlines, aims to pay tribute to the people of different ethnic groups who helped to save the boy's injured arm.
Actors Li Bingbing, Feng Shaofeng and Lin Yongjian star in the film.
Li says that the touching story reflects the kindness of everyone involved in the rescue as well as the solidarity in our society.
Tian Wen, head of the region's publicity department, says she hopes that the art form of film could vividly tell the story to reveal the close bonds and ethnic unity among people in the region.
Most Popular