Oktoberfest coming to Brotzeit
Share - WeChat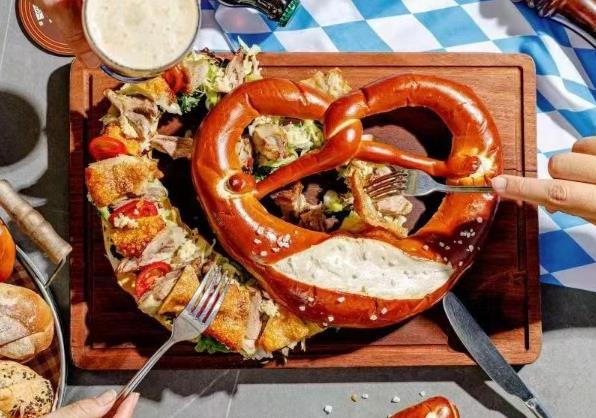 Brotzeit German Beerhouse's Oktoberfest, the beer festival, kicked off on Monday in Beijing.
The restaurant chain is bringing out a special and unique Oktoberfest IPA for the celebration, as well as a special menu. Oktoberfest IPA is made according to Germany's "Reinheitsgebot" pure beer brewing rules, which decree that beer must be made with only barley malt, water, hops and yeast.
The XXXL pretzel pork knuckle sandwich is the must try. The salty, savory pretzel has been expanded to a large size and cooked until the skin reaches the perfect firmness and is sprinkled with salt crystals. Filled with crackling pork knuckle skin, cabbage salad, pickles and mustard, the satisfying combo is a treat to Beijing dinners.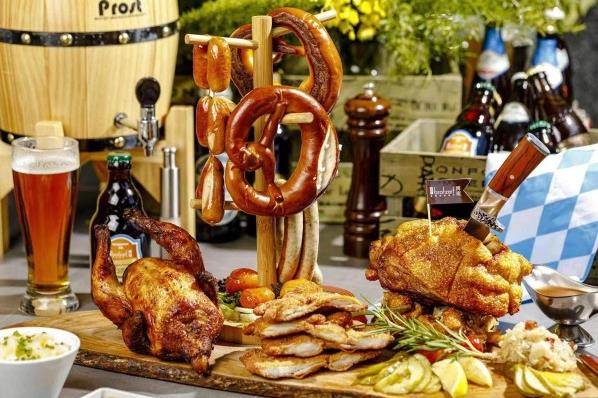 The Oktoberfest party platter is one highlight - apart from the crackling pork knuckle and beer smoke-roasted chicken. The other culinary stars of this platter include Viennese chicken schnitzel and German sausage bread racks, paired with potato salad and sauerkraut.
The beer festival will last till the end of October.
Most Popular