Nang a symbol of warmth, solidarity in Xinjiang
Share - WeChat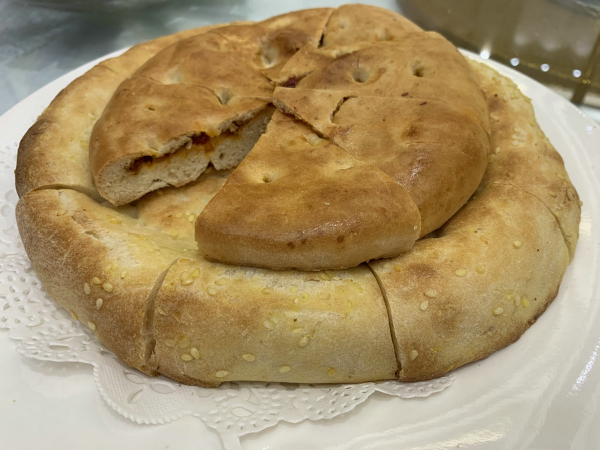 Wherever you go in Xinjiang, whether north or south of the Tianshan Mountains, you will always have the chance to sample some crispy and delicious nang. This traditional flatbread, with a history of over 2,000 years, happens to be popular among all ethnic groups in Xinjiang and is known for being easy to bake, store and transport.
While round and primarily made of flour, nang can vary in myriad ways. For example, consider size. The largest nang, referred to as "emanke", are as big as the wheel of a car, weigh 2 kilograms, and have thick edges. Meanwhile, the smallest, known as "tokashi", are no larger than a quail's egg. Additionally, different flavors and specialty ingredients spice things up.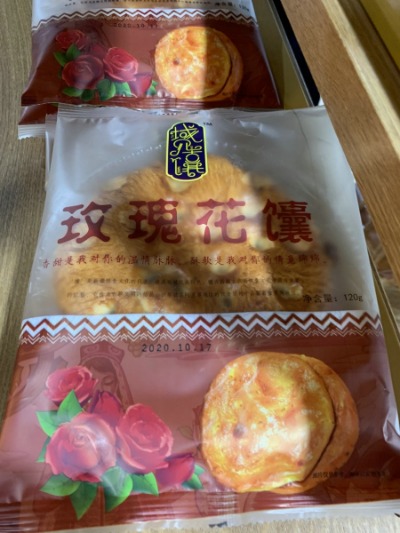 There's rose nang made with rose paste; dried fruit nang; oil nang made with mutton oil; meat nang prepared with roasted mutton as well as cumin, pepper and onion; sesame nang sprinkled with sesame seeds; and even buckwheat nang made from that nutritious grain. Sometimes, nang come in fascinating shapes too, such as wowo nang, a Kashgar specialty which resembles the bagel.
Regardless of the variety, Uygur nang are traditionally baked in a cylindrical tandoor-style oven which is usually 1 meter high and made of adobe. Cooking techniques have evolved over time for this traditional staple food in Xinjiang, with more people baking the bread in environmentally friendly ovens heated with electronic ceramic chips in an infrared burner.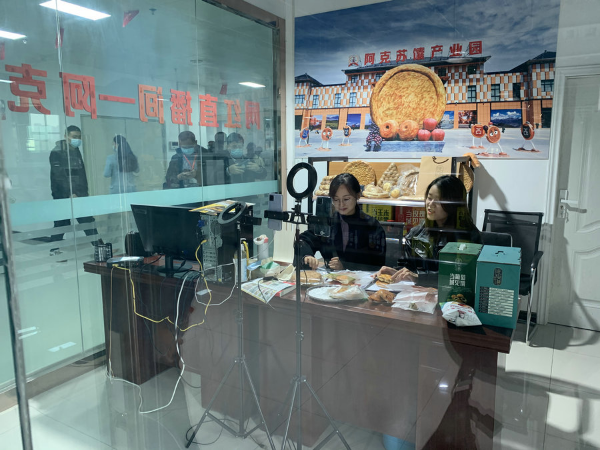 The nang industry has also encouraged the development of modern production parks, as well as online sales through various e-commerce platforms to reach more customers.
Nang has played a key role in poverty alleviation too. In 2020, the Xinjiang Uygur autonomous region listed the nang sector as one of the top 10 industries to see better and stronger development in the 14th Five-year Plan period. During the period, the Xinjiang nang industry aims to create a more innovative mode of development and also accelerate industrial integration.
The goal is to promote renowned brands; expand the reach of the industry beyond Xinjiang; enlarge the scale, industrialization and marketization of the industry; and leverage the food to improve people's lives, boost employment rates and alleviate poverty.
Nang cultural industrial parks have already been built in areas including Urumqi, Aksu and Kashgar. Among them, the Aksu park stands as an example of the comprehensive integration of production, processing sales and tourism.
The park welcomes visitors to witness the nang production process and sample freshly baked bread. At the same time, the park uses social media, online and offline retail, and also livestreaming to promote its products, further expanding the market for nang to areas across and even outside China. Meanwhile, the industrial park has become a vital resource for employment by directly creating more than 4,000 local jobs and 10,000 regional ones.
Nang has given rise to so much good within the region in recent years that perhaps it isn't surprising the food has such positive cultural connotations as well. The round shape of the bread symbolizes unity and friendship.
Xinjiang's traditional custom of breaking nang and sharing it with others stands as a gesture of goodwill, one which has been witnessed publicly in recent months. On July 21, Hami city of Xinjiang donated 1 million nang along with hundreds of tons of Hami melons, beef and mutton to the flooded city of Zhengzhou city as part of its support to Henan province.
Next time you bite into a piece of nang, remember that this delectable staple bread also embodies the warmth of the people of Xinjiang, and their firm belief in the power of solidarity to overcome great hardships.
Wang Mingyue of Xinjiang University of Finance & Economics contributed to this story.
Most Popular