The transplantation of a culinary capital
Share - WeChat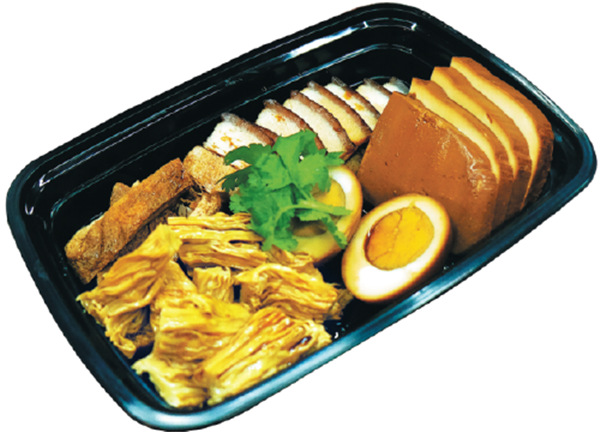 The offerings of one of the world's most famous gastronomy hubs, Singapore, is quickly becoming commonplace in China, with Shanghai being the epicenter of this rave.
From sweet and spicy chilli crabs to hearty laksa and Hainanese chicken rice, dishes from the well-known gastronomy capital of Singapore have been an increasingly common sight in Shanghai.
Five years ago, just than a handful of Singaporean restaurants existed in the Chinese megacity. Today, diners are spoilt for choice, with dozens of establishments offering dishes from the Southeast Asian country.
Among those offering Singapore food are the restaurants under Paradise Group, which has been steadily expanding its footprint in China. Since 2012, the group has opened 24 restaurants in the country, 18 of which are located in Shanghai.
Fans of Singapore food can find Hainanese chicken rice at Paradise Group's Ding Xing outlets across the city, while those seeking to indulge in a more refined, Singapore-style Cantonese feast can head to its Taste Paradise establishments.
According to Paradise Group Chief Operating Officer Edlan Chua, the group's revenue in China grew from 15 million yuan ($2.1 million) in 2012 to 200 million yuan last year.
"China is our most important market…it accounts for about 15 percent of the group's overall revenue," said Chua.
"We are aiming to open three to four new outlets in China every year. The Chinese market will be the focus of our expansion, but the Singapore market will remain as our international headquarters."
Another major Singapore company that has ventured into Shanghai is Jumbo Group. Following its debut in Shanghai in 2013, the group went on to open another two Jumbo outlets in the city and another three in Beijing, Xi'an and Fuzhou.
"Shanghai, being the most populous urban area in China, provides an attractive huge target market. With its status as a global center for finance and established links with Singapore, in terms of both business and leisure, the buzz and prosperity of the city makes it an ideal choice for us," said Ang Kiam Meng, Group Chief Executive Officer and Executive Director of Jumbo Group.
Sales from Jumbo's China outlets have been growing, with Ang noting that it accounted for 18 percent of the group's total revenue in the 2019 financial year, up from around 10 percent in 2015.
In December 2019, the group further expanded its footprint in China by introducing two new dining concepts-Ng Ah Sio Bak Kut Teh and Xinyao Hainanese Chicken Rice-at the newly opened ITC Mall in Shanghai.
Another notable restaurant group that made its foray into Shanghai is Putien. The restaurant chain, which boasts having a Michelin star for its Kitchener Road outlet in Singapore, currently has seven branches in Shanghai. Renowned pork ribs soup restaurant Song Fa Bak Kut has also been steadily expanding its presence, with five outlets in prime locations.
Most Popular