Video: How to make traditional steamed grouper
Share - WeChat Ingredients
1 fresh grouper
(approx. 900g)
2 dried mushrooms
approx.70g lean pork meet
5 - 6 juliennes of ginger
1 stalk each of coriander and scallion
4 - 5 Tbsps cooking oil
Marinade
1 tsp Shaoxing wine
1/2 tsp oyster sauce
1/2 tsp light soy sauce
1 tsp corn starch
1/2 tsp granulated sugar
1 tsp cooking oil
Instructions
1. Scale the grouper with a paring knife. Rinse inside and out and pat dry. Sprinkle a pinch of salt on both sides. Sprinkle the ginger julienne on top.
2. Soak the dried mushrooms in hot water for 1 hour until soft. Remove the stem and julienne.
3. Rinse the pork and cut into shreds. Mix with the mushrooms and marinade in a large bowl. Marinade for 10 mins.
4. When done, briefly stir fry in pan (no need to add oi) and pour on top of the plate of fish.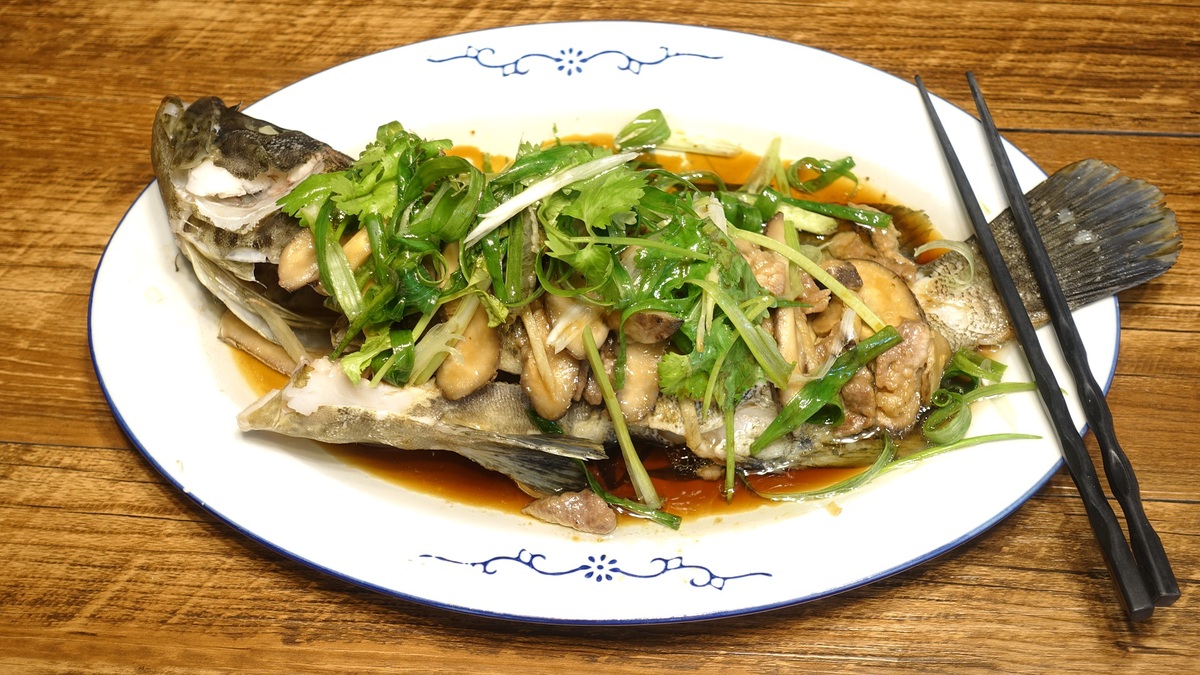 To Steam
1. Using electric steamer, steam for 8 mins (whole process); or
2. On the stovetop: wrap in heat resistant cling wrap and put in wok when the water boils, steam on high heat for 8 mins.
3. While steaming the fish, rinse and chop the coriander and scallion.
4. When time is up, take out the fish. Remove the accumulated liquid on the plate. Lay the chopped coriander and scallion on the fish and pour hot oil on top. Finally, drizzle some sweet soy sauce and serve.
Most Popular