China's office market ranks at global top for some cities
Share - WeChat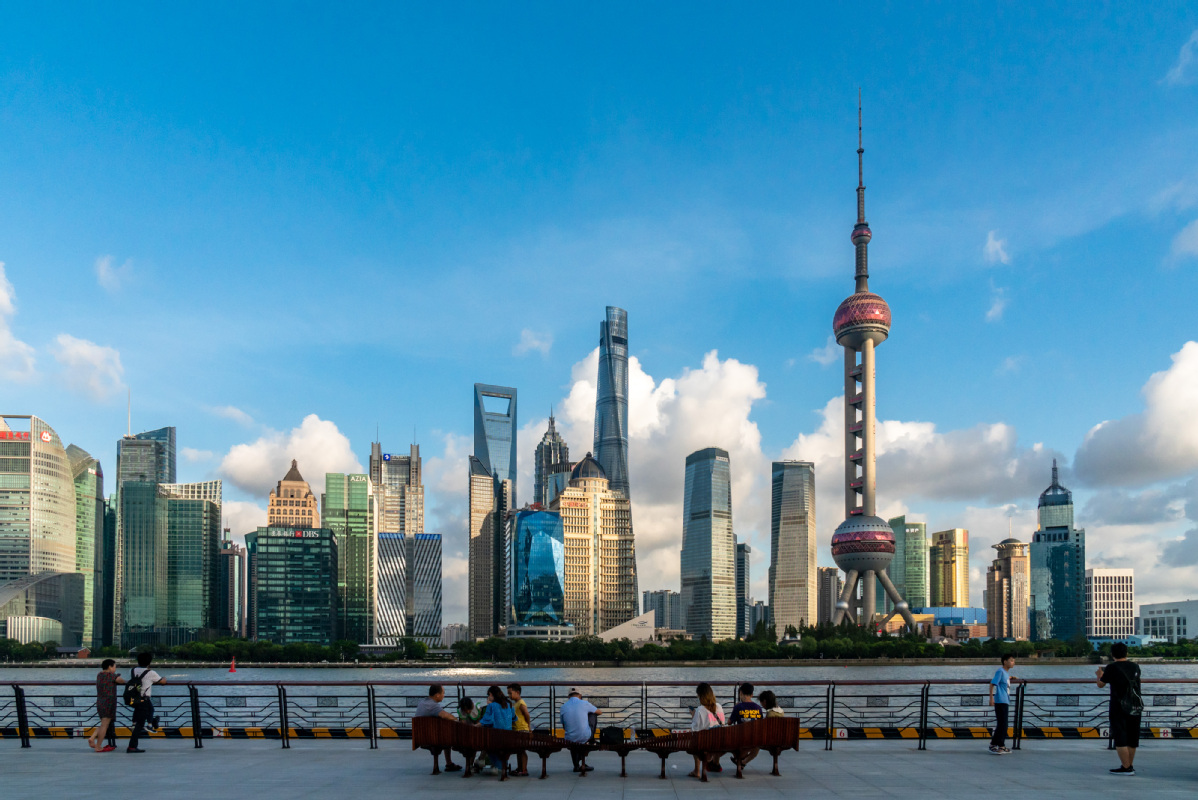 The office market in China's top-tier cities has reached the highest ranks worldwide, while a long-tail effect has been occurring in cities at the early development stage, a report from international real estate agency JLL showed.
Due to economic, social, demographic and other macro factors, China's office market development has involved four stages -- startup, construction, development and maturity -- according to office stock volume and rent levels in cities. Currently, only Beijing, Shanghai, Guangzhou and Shenzhen have reached maturity, with another 70 percent of Chinese cities still at the startup stage.
In terms of rent and volume, only the four first-tier cities -- namely, Beijing, Shanghai, Guangzhou and Shenzhen -- have a Grade A and B office market size of more than 10 million square meters, while more than 60 percent of Chinese cities hold less than 500,000 square meters of office space. This means that each city in the latter category has only five to eight modern and standardized office buildings.
Compared to first-tier cities where average rents reach a minimum of 5 yuan per square meter per day, more than 30 percent of lower-tier cities record an average rent of less than 1 yuan per square meter per day. All other Chinese cities rank below the 50th position globally in terms of office rents, except for Beijing, in third place, and Shanghai, in 14th.
Following a comparative analysis of key economic data for Chinese cities from 2005 to 2020, JLL found that for every 100 million yuan in value added output from the tertiary industry – in China's top 30 cities – GDP will drive an increase of 547 square meters in demand for quality office space.
In particular, Shenzhen's tertiary industry growth is the strongest driver of office market demand, with 100 million yuan of tertiary growth generating an average of 1,672 square meters of demand for office space in the past 15 years.
In addition to the first-tier cities, other cities with strong office demand are mostly provincial capitals such as Jinan, Xi'an and Chengdu, which benefit from relatively strong economic growth and steady expansion demand from large companies.
Based on the analysis, JLL has also determined a demand ceiling for each city's office market. The potential demand for Grade A and B offices is around 40 million square meters in Beijing and Shanghai, 20 million square meters in Guangzhou and Shenzhen, and over 7 million square meters in Chengdu, Nanjing and Hangzhou.
The top 10 cities in China are deemed to have a total potential demand exceeding the combined potential demand of more than 200 other lower-tier cities, demonstrating that China's office market demand is primarily driven by its leading cities.
Wang Hao contributed to this story