Buying into an 'artist journey'
Share - WeChat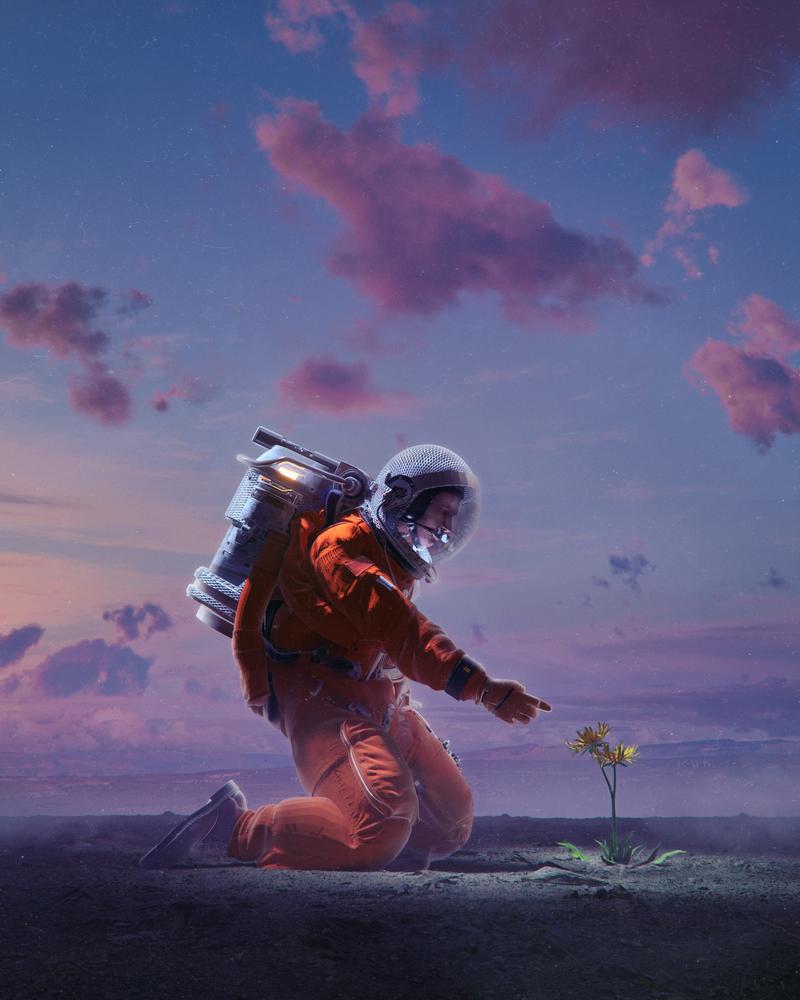 'A sign of the times'
At London-based Christie's, a digital work of art - Everydays: The First 5000 Days, created by Mike Winkelmann, known professionally as Beeple - went under the hammer for a record $69 million in March. It was the third-highest price achieved for a living artist, according to Christie's.
"We were surprised by the sale's success," said Francis Belin, president of Christie's Asia Pacific. "We were very excited about it, but we could hardly say we thought we could sell for that price. And, I think, it's a sign of the times," he told China Daily.
New York City-based OpenSea - the world's largest digital marketplace for crypto collectibles and NFTs - has seen a roaring trade, ringing up transactions worth $1.18 billion July 21 through Aug 20, a staggering increase of roughly 930 percent over the preceding period, according to data compiled by blockchain sales tracker DappRadar.
"The growth is incredible," said Hamish Barnes, growth and community lead at OpenSea. "We always thought this was going to happen although we didn't necessarily think it's going to happen so fast," he told China Daily.
The sales were fueled by a bigger and enthusiastic community of celebrities, enterprises and artists, Barnes said. "Lots of new communities are discovering the potential of NFTs," he said. "We have got brands and individuals, pop stars, artists from various communities, and industries exploring the place and working out how to make use of the technology."
"It's the result of the synergy," said Sylvia Wang, a young patron at K11 Kunsthalle and consultant at ArtBiz Asia - a business-to-business platform based in Macao. She believes the current NFT bull market is due to the efforts of sectors like finance, technology and art. "The sudden focus on the NFT market at the beginning of this year came from those auctions at Christie's," she told China Daily.
Belin said Christie's was merely responding to market demand. "Our role as an international auction house of that scale and being a leader is to embrace whatever collectors actually want. We see a lot of enthusiasm from them," he said.
Digital aesthetics are also grabbing the attention of a rabble-rousing crypto clientele that, in turn, has fueled the industry, Barnes said. "The digital currency market does come in waves. Last year, the prices (of cryptocurrencies) had been low and there hadn't been much external interest. But since early this year, people are coming back to the market. Trading activity has gone up, with NFTs having stirred up that interest," he said.
Having taken a roller-coaster ride, with investor enthusiasm partially driven by crypto celebrities like the United States business magnate Elon Musk on one side, and clampdowns by regulators worldwide on the other, the value of cryptocurrencies has shot up again since the first quarter of this year. The price of bitcoins, for example, has soared more than 270 percent year-on-year in August, while ether, the native cryptocurrency of the Ethereum network, on which NFTs are typically held, has shot up about 600 percent year-on-year during the same period, according to the CoinDesk Bitcoin Price Index and the CoinDesk Ether Price Index. As a result of the mania, anything that is even remotely adjacent to crypto, including NFTs, is being swept up.
Despite the glamour, there are worries about a possible crash. But at face value, people are still paying six-to-eight-figure sums for works that can be seen and shared by anyone online freely. "The nature of collecting and trading is inherently speculative so, sometimes, you have a portion of the user base," Barnes said. However, he believes that most buyers are driven by love instead of financial reasons. "It's about collecting, that sense of enjoyment and sharing that ownership, sharing the fact that you are in on the item - I'm buying into an artist journey."
Industry experts say the easy and often free accessibility of digital artwork has, in a way, undervalued the genre, while NFTs have added the crucial layer of safe transaction ability, scarcity, and authenticity.
Christie's believes the NFT system is the "right technology" for digital art, which can be easily copied and pasted, to make transactions involving such art safer. "The creation of digital art has been around for 40 to 50 years, but it never had the technology to free and empower its safe transaction which, I think, is what NFTs are bringing," said Belin, comparing the NFT to the impressionism of the 19th century led by radicals at that time, such as Claude Monet.
"The NFT is adding the transactional layer for creators, and giving them visibility and a way to prove they have created this work and attached it to their identity," said Barnes, adding that the digital identity built on the blockchain could be a powerful branding.
Analysts believe the nature of NFTs could end piracy in the digital space. "In the digital world, you wouldn't know if something is a copy of something else primarily because the copy is almost perfect. The cryptocurrency was the first to prove that these decentralized ledgers have this property," Wong said, "In the case of nonfungible tokens, they are actually unique for some fractional representation of whatever digital assets they claim to have."
The blockchain environment has offered NFTs two distinct benefits - an unchangeable record of transactions and the uniqueness that could technically prevent digital artworks from being replicated, said a recent report by Hong Kong-based law firm King and Wood Mallesons.
"Each time an NFT is transferred, the date and time of the transfer, the price at the time of transfer, the wallet address it was transferred from and to whom it was transferred are recorded on the blockchain. This record is appended only, meaning that like all blockchain records, once updated, it cannot be changed, technologically," the report said.