Buying into an 'artist journey'
Share - WeChat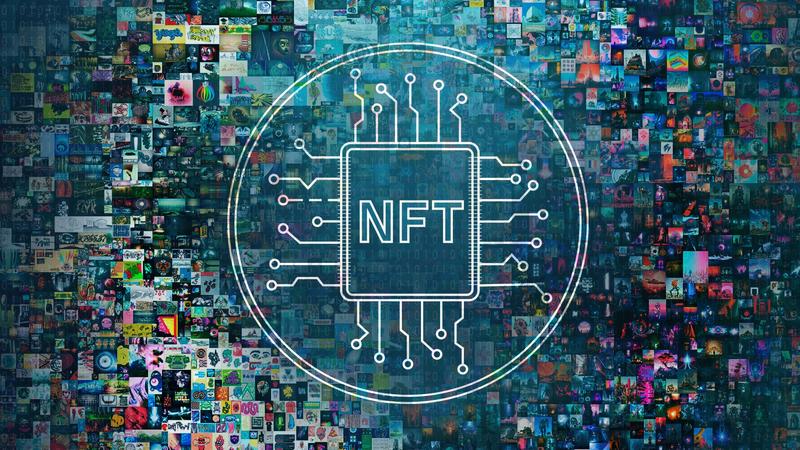 Nonfungible tokens are creating a revenue stream in Hong Kong for speculators and investors who want a stake in artwork, a soccer club and even historic moments. Zeng Xinlan reports from Hong Kong.
The digitalization era has moved at a breakneck pace in the past decade, with the cryptocurrency fad taking the world by storm in 2009. Amid a clampdown by global regulators on fraud and money laundering concerns, the crypto trade subsequently took a back seat. But the digital economy regained momentum with initial coin offerings that give startups an alternative channel to raise funds and avoid market regulations, followed by security token offerings, which are seen as a more-secure investment platform for investors.
The latest craze involves nonfungible tokens, or NFTs, which are being promoted as the digital answer to collectibles. Collectors, investors and speculators have pumped billions of dollars into blockchain-based, NFT-related artworks for profit, while NFT creators, especially digital artists, are monetizing and carving out their niche in the crypto space. Critics, however, have warned of another bubble in the making, like that of cryptocurrencies, saying that art could be taken out of the equation.
Hong Kong, a city that always embraces change, has also seen an NFT community spring up recently. The city's soccer club, Resources Capital Football Club, has become the first Asian soccer team with NFTs after a deal in July with OliveX, a digital health and fitness company; meanwhile, K11 Art Mall has produced in collaboration with Hong Kong-based online platform 9GAG the world's first meme NFT artwork - In Memes We Love - which was then sold for 9.00 Ether ($27,900); the South China Morning Post has launched the blockchain standard Artifact for recording historical records on the blockchain, giving enthusiasts a chance to own and trade historic moments reported by the newspaper.
NFTs are unique, uninterchangeable items, as opposed to shares, commodities and dollars bills, which are fungible. NFTs are created or minted using a smart contract protocol and held in a wallet on a blockchain. By design, each NFT has a different and distinct value, such as for photos, stamps, trading cards or audio.
"Can NFTs be a breakthrough in the art market? That is a most definite yes," said Pindar Wong, chairman of VeriFi (Hong Kong), an internet financial infrastructure consultancy and chief architect of the Belt and Road Blockchain Consortium.
"It is not all doom and gloom. There is tremendous value in these experiments," he told China Daily.
Whether you understand the genre or not, the NFT market does have capital potential. Investors spent $754 million on an array of NFT-related artworks, memes and gaming projects in the second quarter of 2021 - up 48 percent quarter-on-quarter and 34 times more than that for the same period last year - a report by NonFungible.com shows. The figures, however, do not include sales of NBA Top Shot collections or Nifty Gateway digital art collectibles, as well as off-chain sales by leading auction houses like Christie's and Sotheby's.